When setting up discount on your products, you can enable the 'on sale' logo that will be displayed on the products on your online shop.
The corresponding field is located in the Large view as well as the Discount view.
To enable (or disable) this option, select the concerned products > right click > Update: Yes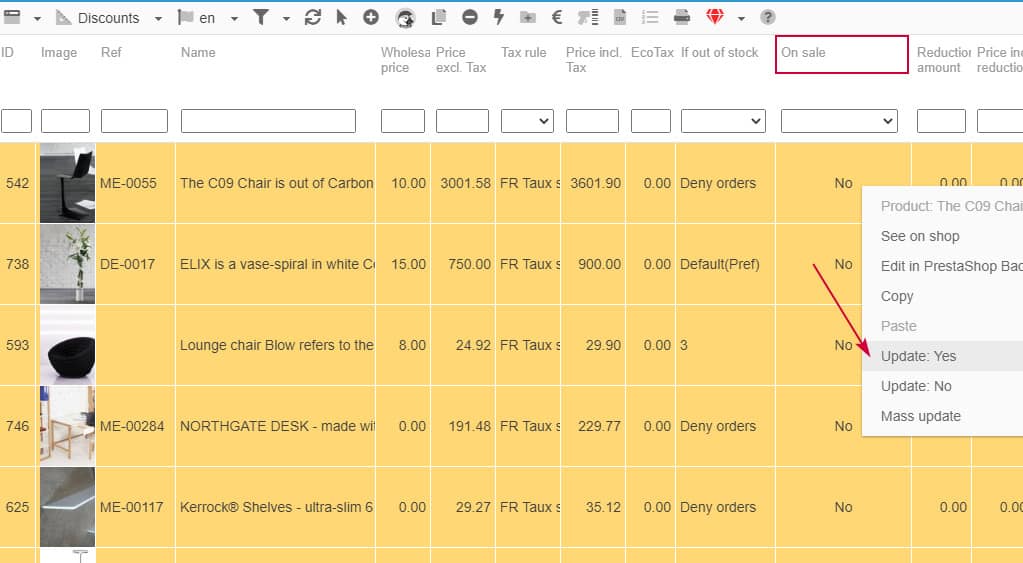 This option Update: Yes/No is available for all yes/no field in the interface.
---