---
When you setup discount on your products, you can enable the 'on sale' logo that will be displayed on the products on your online shop.
The corresponding field is located in the Large view as well as the Discount view.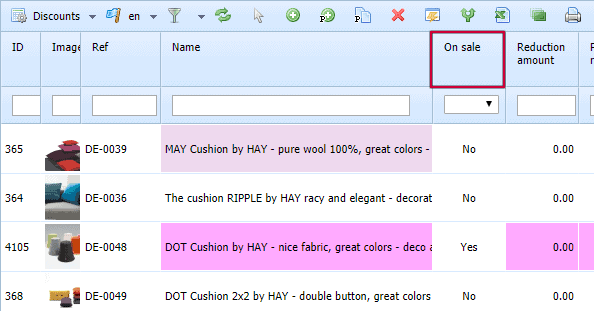 You simply need to double click the cell to select Yes, or of course No to disable the option.
To enable the logo on dozen or even hundreds of products, no need to do the same manipulation on each product individually! With Store Commander, use the copy/paste option to enable the logo in seconds!
First activate the logo on a first product, then with your mouse in the 'on sale' column, right click and select 'copy'.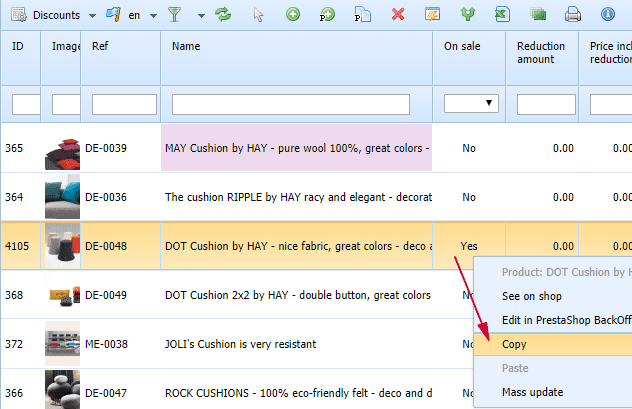 You then need to select the other products - in this example we will hit the mass-selection icon

to select all products displayed in the panel - and right click again to select 'paste'.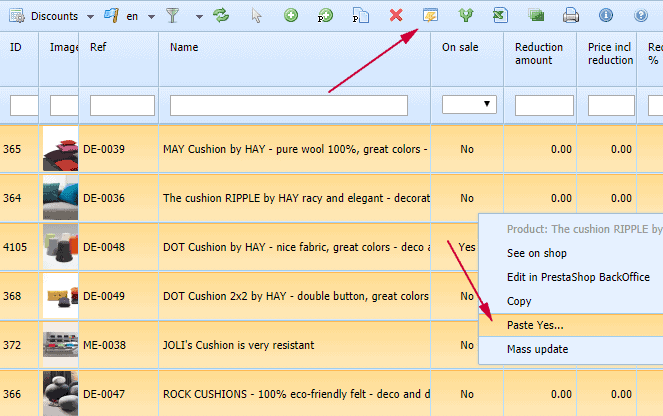 There you are, in just a few seconds the 'on sale' logo is active on all products you previously selected.
Conversely, to disable the 'on sale' logo, set one product to 'no' to then copy/paste onto the other products.


Note that you can also enable the logo using the same procedure within the interface dedicated to Specific Prices, accessible from the Catalog menu (see related articles below).
To enable the logo in bulk on hundreds, even thousands of products, you can use Store Commander's CSV import tool. The corresponding database field is called 'onsale', and the values to use in your CSV file will be 1 for yes and 0 for no.
---
​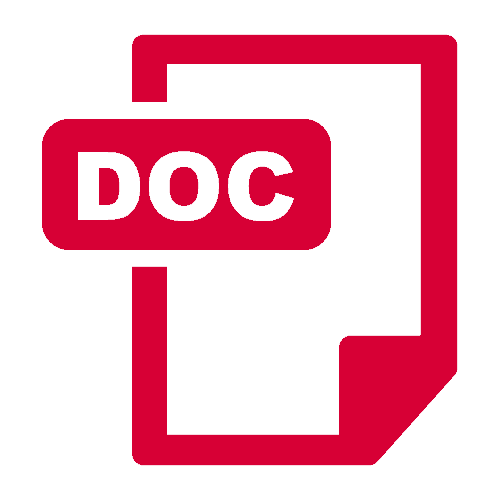 Download our themed Guides to learn how to manage your shop at lightning speed with Store Commander.
---