Managing product packs (PrestaShop native functionality) is available in Store Commander installed on PrestaShop versions 1.6.1.14 onwards.
The central panel in Sc includes a column called 'Pack?' indicating whether a product is a pack or not. Easy to identify and to filter.
Note that this field will automatically enabled when products are added via the 'Pack' grid in the Properties column (right handside), and disabled if no products are present or are removed from this Pack property. So, no need to worry about setting this option, Sc will do it for you :)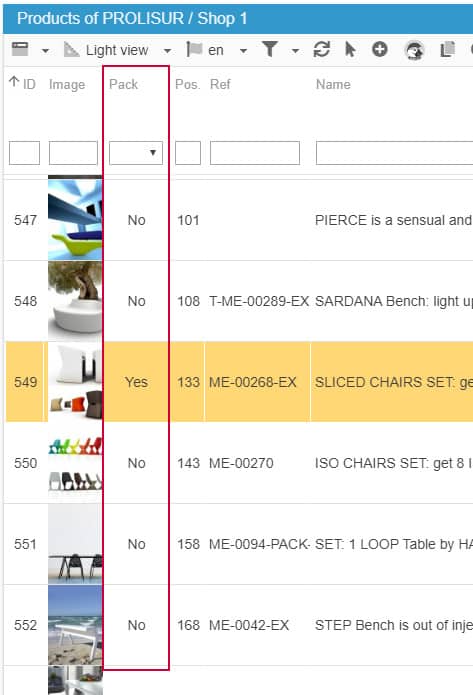 To create a Pack, meaning adding products to a main product, open the Pack panel in the Properties column (right handside).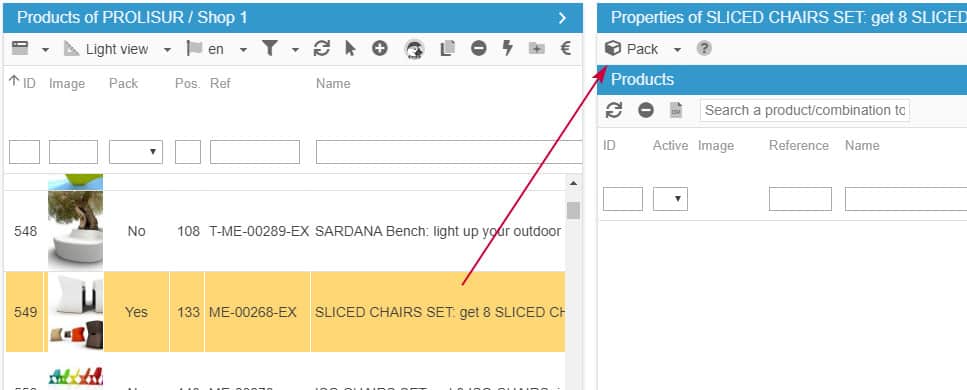 To add products to the pack, use the search field on the toolbar. You can search for products and combinations using: name, reference, ean, id_product and id_product_attribute
In the below example, we'll look for id_product (652) : the product is showing in the list to be selected.

Once the product is found and added, you can specify the quantity to make available in this pack - the 'Stock available' column indicates the current stock for that product.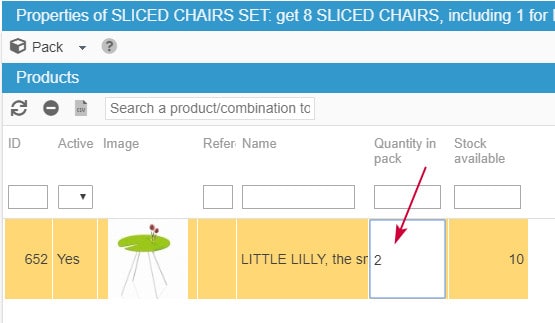 When you add combinations, you add the parent product in the top list, and then select the desired combination in the 'Combinations' panel below, and specify the quantity you want to add to the pack.
When a combination is part of a pack, the quantity field will be on a grey background in the Product panel, for you to quickly identify that the pack includes combinations.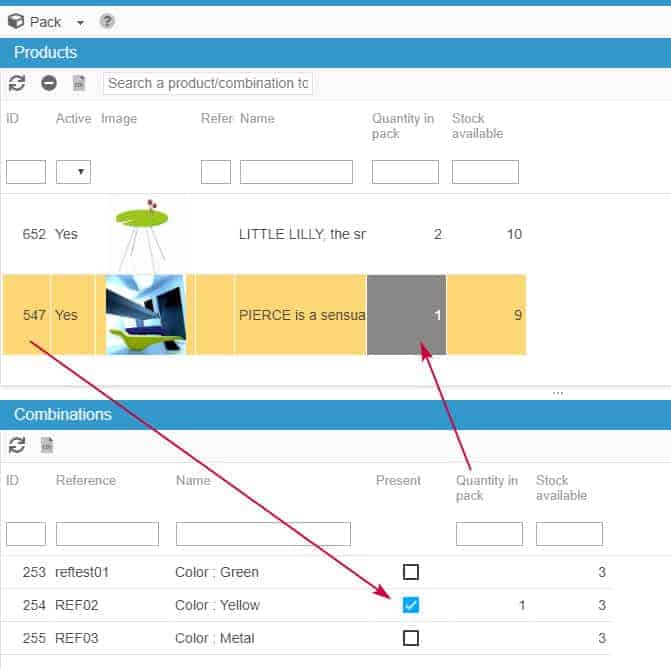 You can now easily create and manage product packs very easily with Store Commander :)
Also note that you can create packs in bulk via CSV import - check the article below.
---