Store Commander allows you to export products data, including information associated to your combinations.
In this article, we are going to see how to export image links associated to each of your combinations.
Your mapping will include the following fields:
- combination identifier of your choice (id_product_attribute, reference, ean, etc)
- image_link: image link associated to the combination
If multiple images are associated to a combination, you will need to add as many 'image_link' fields as there are images.
If you are unsure of the exact number or if they are different for each combination, add multiple 'image_link' fields.
You can also rename the database field name to be displayed in the CSV file by entering the new name in 'Column name'.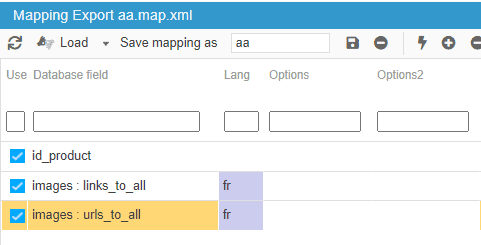 Other image fields are available to export, all listed in the below article.
---