If prices (excl. and incl.) are already set on your products but the VAT is missing, then both prices are the same.
If you then select the VAT rate, it will be applied on the price incl. tax, which could show the wrong price on your products, if the exiting value is correct on price incl. tax.
To associate a VAT rate on product prices without changing the current price incl. tax, then you can run a simple CSV export, and apply the changes by importing that CSV file.
The only modification you'll need to do is to add the VAT rate in the exported file, before importing it.
The export file will include price incl. tax + VAT + id_product.
CSV export mapping: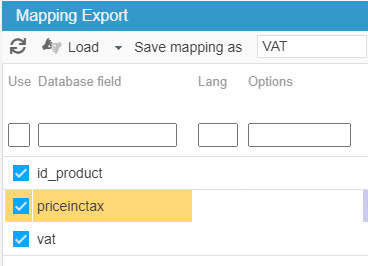 CSV import configuration: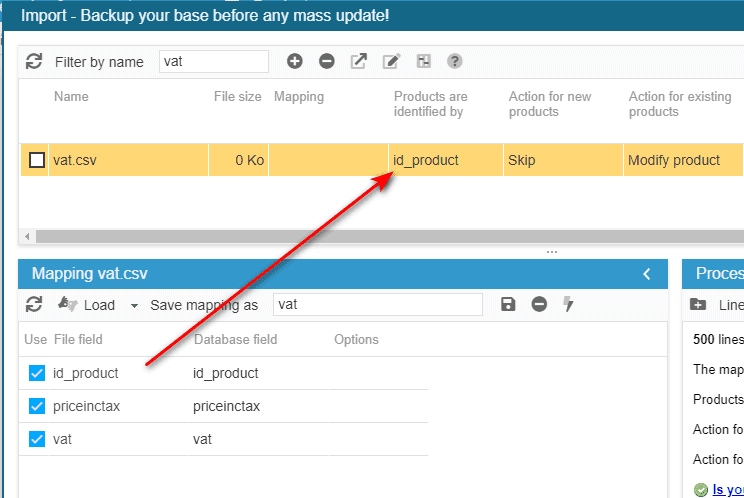 ---