You might sometimes come across this error when running a csv import or a csv export:
Check and correct the level_depth field" from the menu Catalog > Tools to edit your categories (id_category: XX)
This message means that the category specified by its ID (end of the error) has been detected with an issue: ghost category or with a bad structure in the database of your PrestaShop store.
The first solution is to apply the option mentioned in the error, that you can find in Sc Catalog menu > Tools > Check and Fix categories: click the icon on the toolbar and refresh your Sc interface afterwards (F5).
Start your import or export again.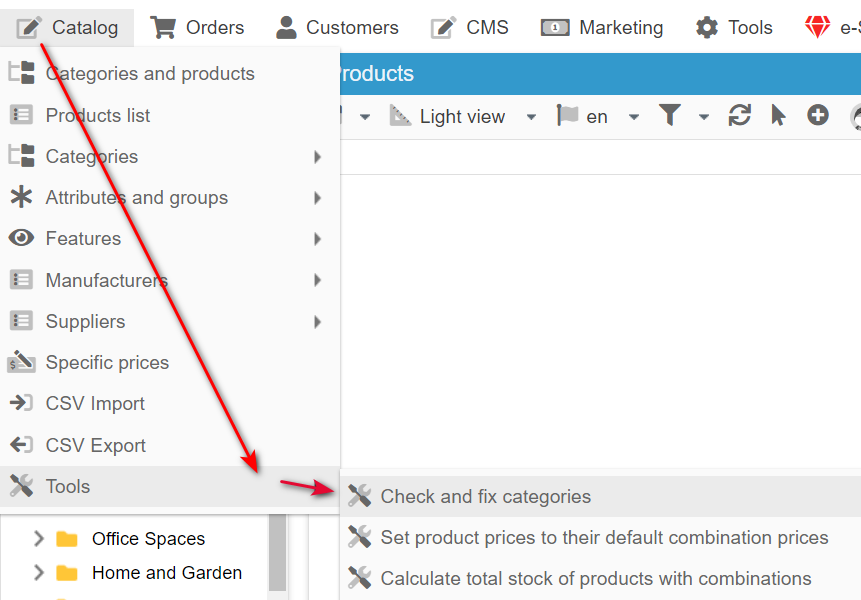 If the erreur remains, use FixMyPrestaShop (Tools menu in your Sc interface) and run controls specific to categories.
Fix the errors found via the corresponding tabs on the right handside panel. Don't hesitate to check this article to find out more about using FixMyPrestaShop.
Start your import or export again.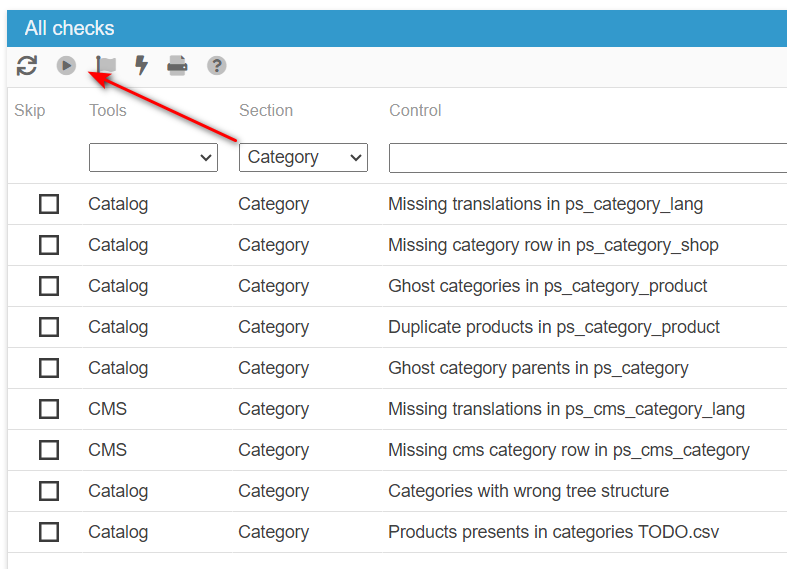 If the error still appears, please contact our support team.