Managing images which is part of the software, constitutes a whole module alone.
You will find an Images panel in the Properties column, right handside, in the interface.
To add one or more images to product(s), first select the product and then hit the add icon

on the toolbar.
Then fetch the image file(s) and upload.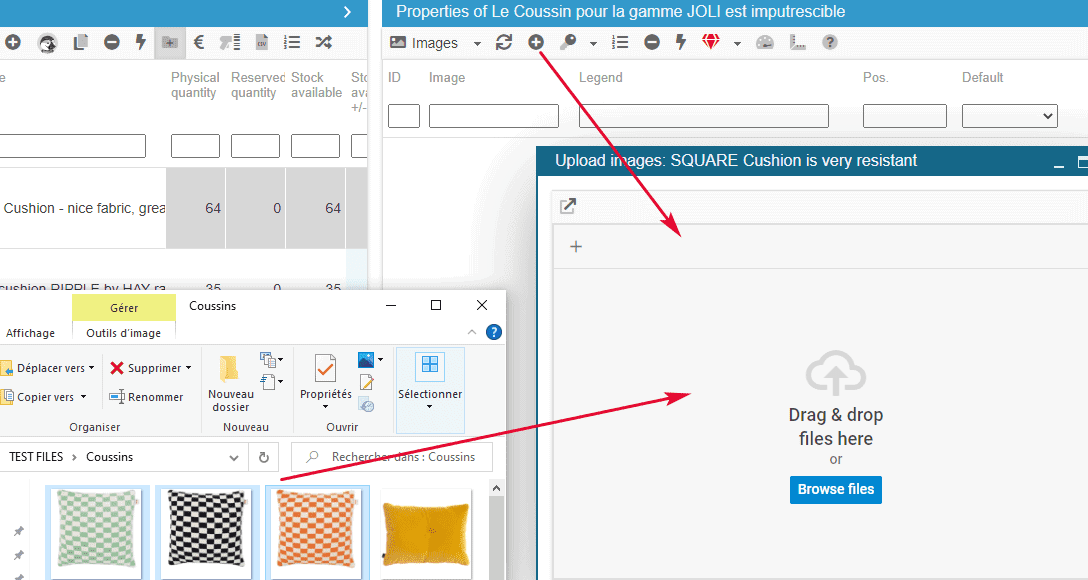 You can of course select multiple products to add the same image(s) in just one step.
Once the upload starts, the window is minimized instantly, allowing you to select other products to add other images, no need to wait for one upload to be done!
---