It is pretty easy to add images to your product descriptions with Store Commander. You need to follow the steps below.
First, select a product and go to property : Descriptions
To ease the display of descriptions, you can click on the tool bar icon |||. Also, you can hide the short description in case you do not need it to be displayed by clicking on this icon

.

Then, click on the image icon which is in the edition tool bar. A small window/box open and click on "browse the server". Now, simply select your image.
Please note that the images already need to be on the server.
Finally, once you added your image, do not forget to save the description.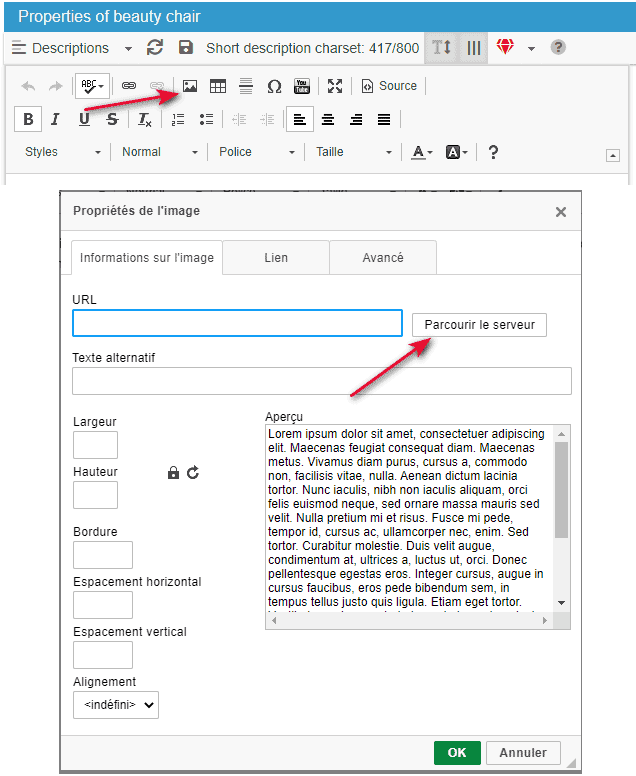 Copying/pasting images directly into the description do not work because images need to be present on your server.