---
Store Commander's interface is flexible enough to allow you to customize its display..
This convenient tool is available in the tool menu: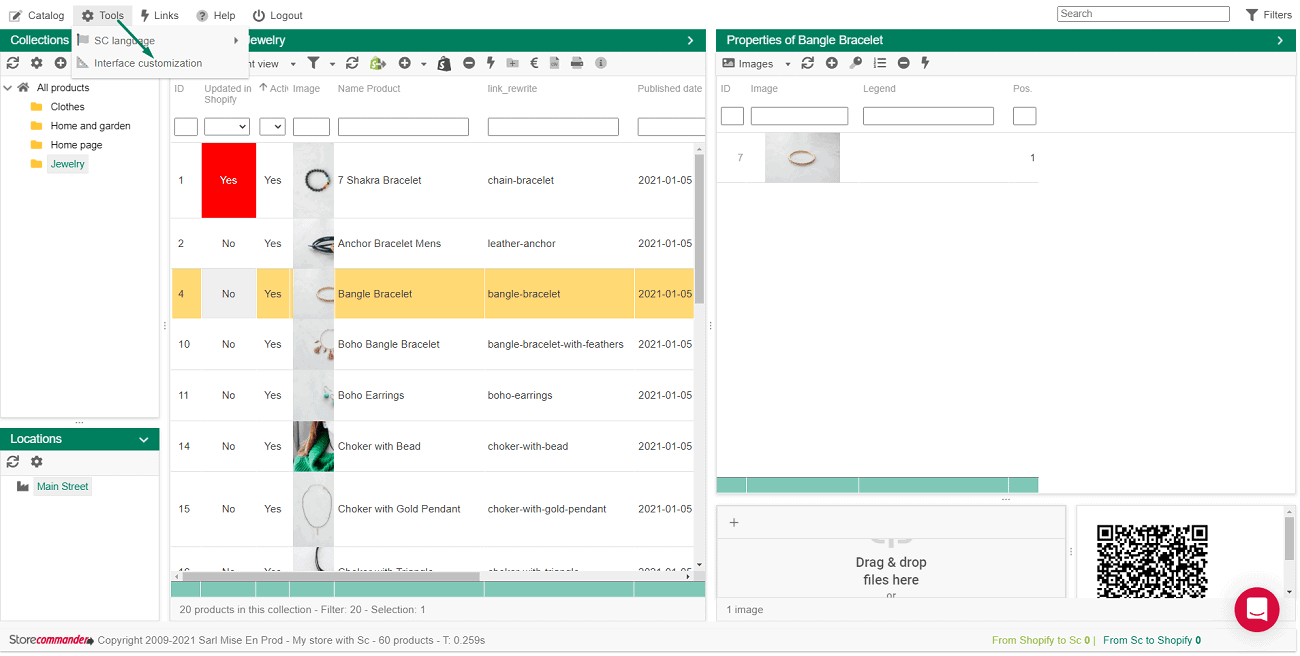 The column on the left displays your interface views, to select by clicking on the corresponding line.
The fields of the view display in the central column.
On the right hand side, you will find the list of all available fields that you can add in different views by simply dragging and dropping.
For each view, you can delete fields, by clicking on the icon.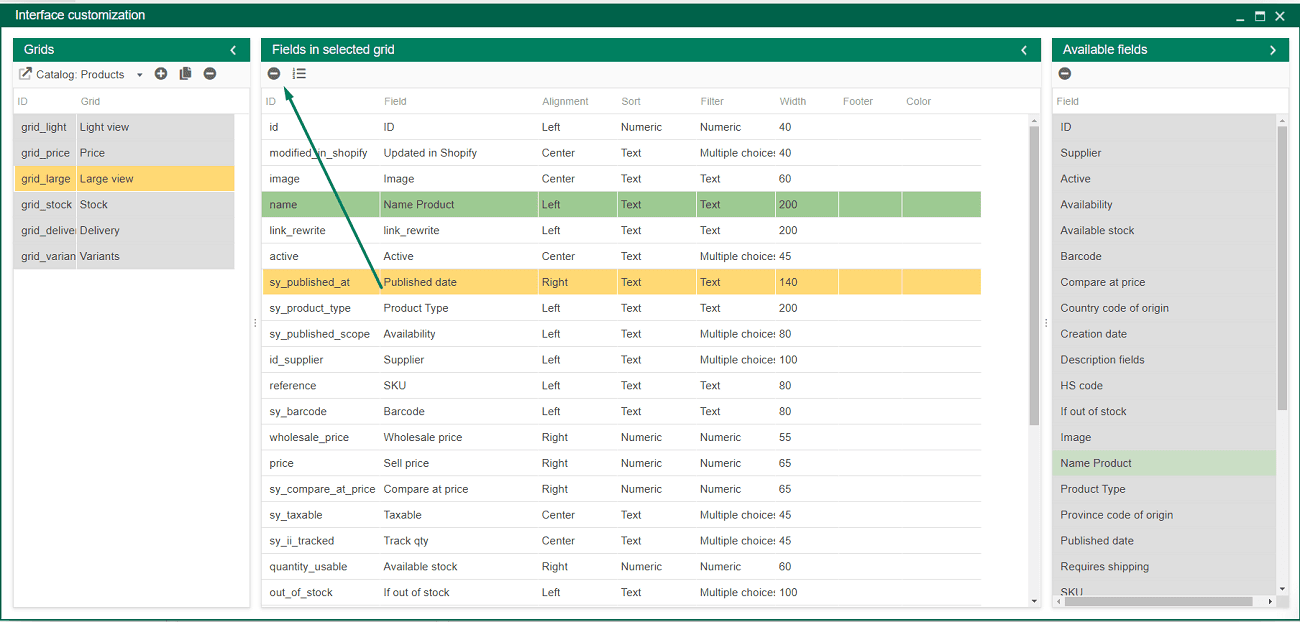 Adding a field by dragging and dropping the of the right column into the central column.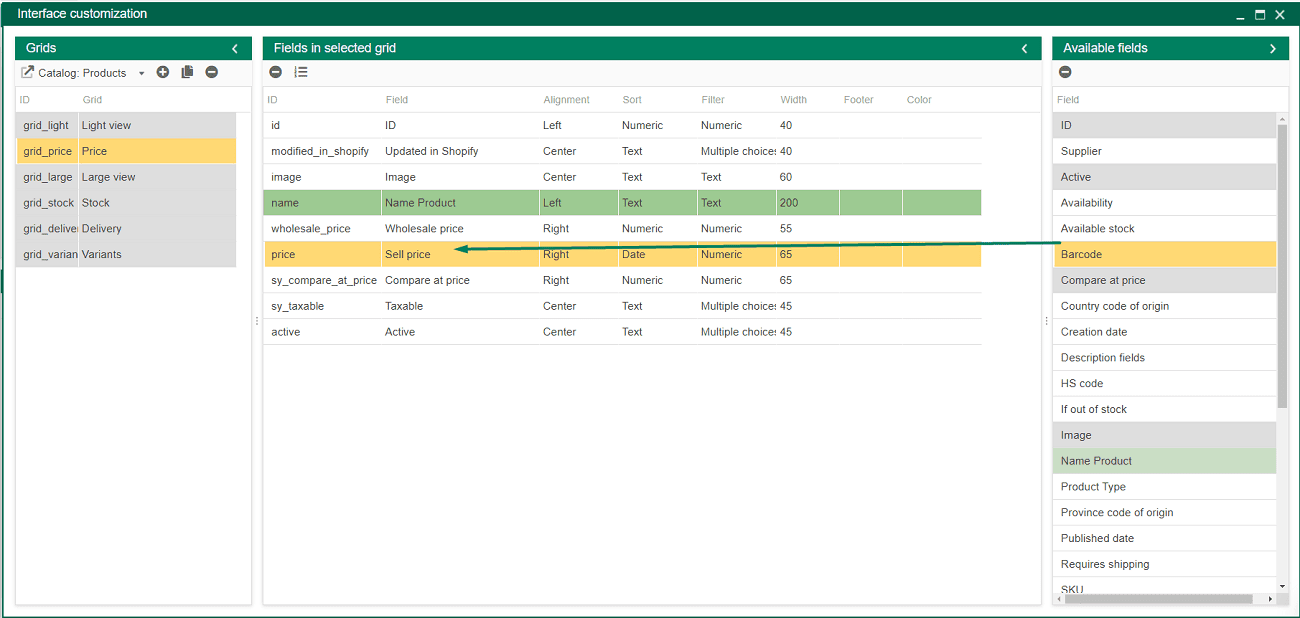 You can define the fields order using drag and drop in the central column.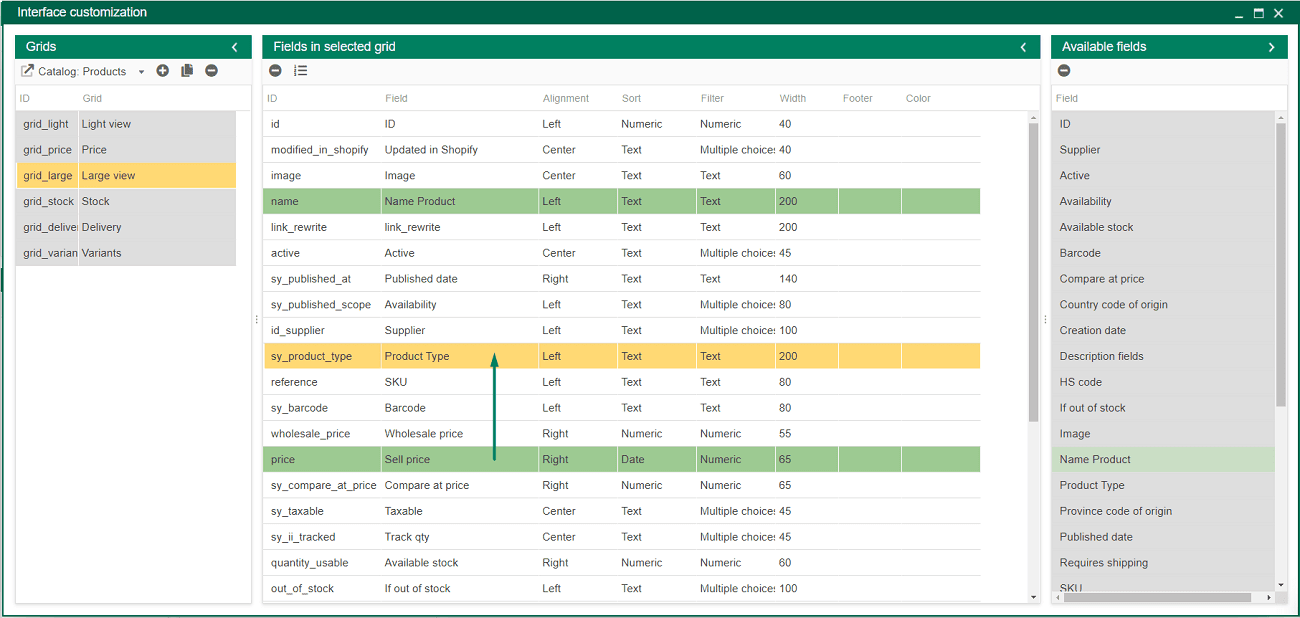 On top of that, Store Commander allows you to create your own views! Check out the article below to know how to proceed.
---