Security is a major issue for various e-commerce actors and other online services. The Store Commander team is always on the look out to provide you with keys to secure your PrestaShop stores.
With FixMyPrestaShop, the control tower for your shop, you can ensure the integrity of your database, as well as monitoring different security breaches and act up it.
Lately, we also talked about the security breaches of different password managers (KeePass, LastPass) which could impact the security of the data of your e-shops.
Continuing on the same path, our teams have developed a new tool within your Sc interface allowing you to easily reset PrestaShop employees' passwords. Indeed, in the event of a security breach, it is important to reset the passwords of anyone who has an account to access your PrestaShop backoffice.
In your Store Commander interface, Tools menu, open up the User Permissions panel and you will see the option to reset PrestaShop employees' password.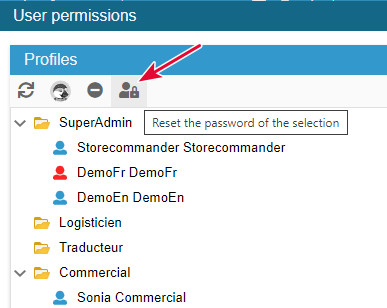 Here, you can reset password of a specific employee, or apply the action to a profile, that will therefore includes all employees of that profile.
If you have any questions on this functionality, please do not hesitate to contat our support team using the integrated chat: the

at the bottom right of your Store Commander interface.