The Properties column includes a Suppliers panel where you can associate/dissociate products and suppliers, and also insert additional information such as the supplier reference, the wholesale price and even a currency.
This would also be where you set the default supplier if a products is associated to more than one supplier.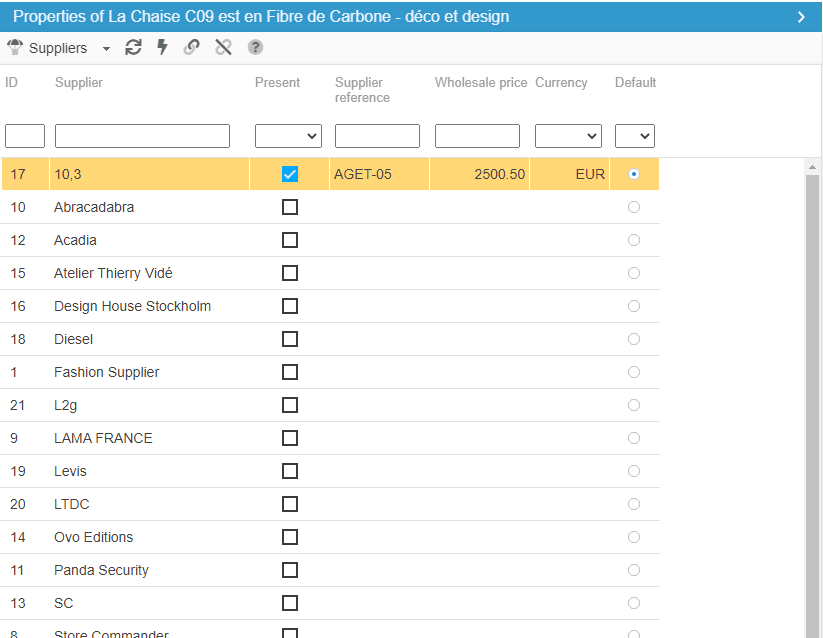 The same panel is available within the combinations panel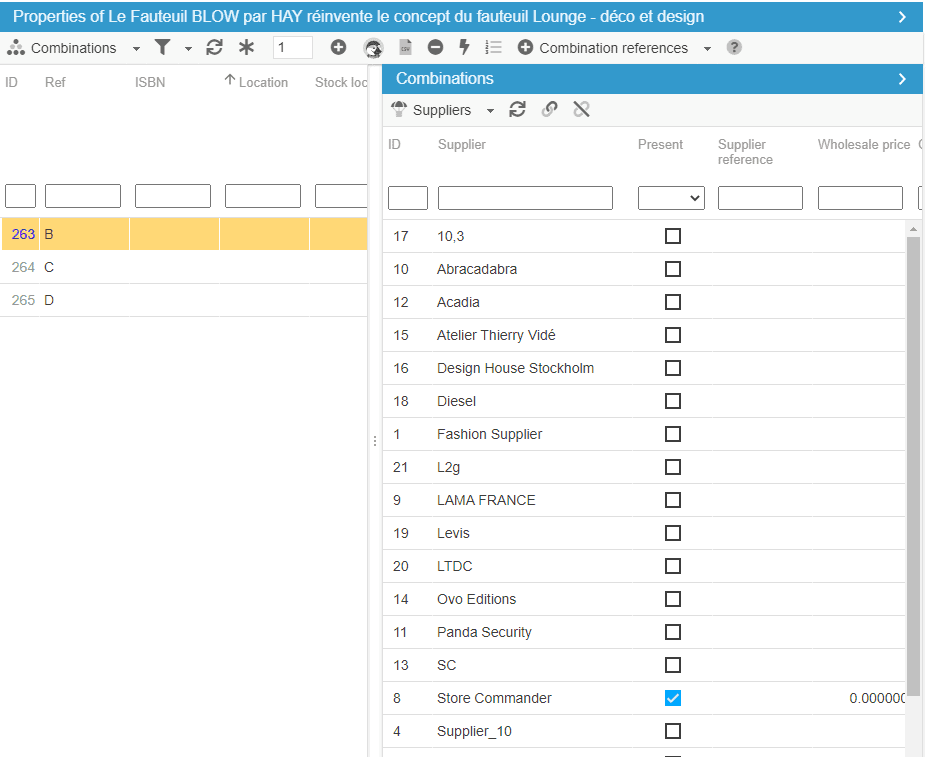 To associate or dissociate products > suppliers, you can either tick the corresponding boxes in the 'Present' column, or select the supplier lines and hit the

icon on the toolbar to associate or this one

to dissociate.

Important note: The supplier displayed in the Large view will be the supplier set as default.

To manage your suppliers in bulk using Store Commander' CSV import tool, please refer to this article.
---