With Store Commander you can activate multiple products in just one action using the Update: Yes option that you'll find in the popup menu.
For all yes/no fields in the interface, such as active, on sale, show price, etc, you can use this option to update your products at lightning speed!
Taking the example of activating a whole range of products showing in the central column, use the mass-selection icon

, to take all products into account, and then right click in the Active column > Update: Yes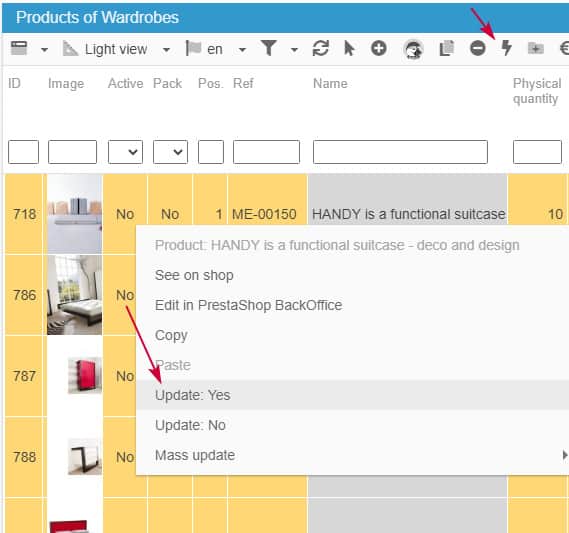 And that's done!
---