Categories management in Store Commander allows you to associate existing categories to one or multiple stores in a single click!
This unique manipulation kills two birds with one stone by associating the category to the selected store along with all the products it contains!
Let's take a look at how to perform this time-saving operation.
Display the Categories Management panel from the Catalog menu
Select the category in the left hand-side panel and open the grid called 'Multistore sharing manager' from the Properties panel
Tick/untick the boxes across the stores you wish to associate to/dissociate from the selected category, or multiple categories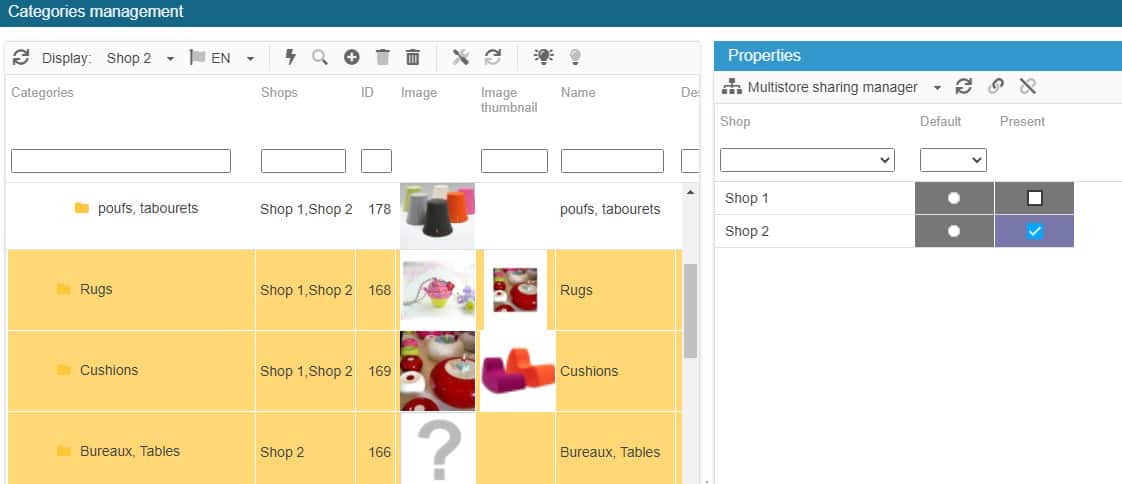 ---