---
In Multistore mode, you can add a selection of products to other shops and/or make them active (or not) in other shops too.
Once you have selected the concerned products in the central column, open up the Multistore Sharing Manager in the Properties column (right handside) and simply tick the corresponding boxes, in either or both 'Present' or 'Active' column.
You could also use the mass-association icons

/

on the toolbar after selecting the concerned stores (selected lines).


'Present' means the product exists in the store(s)
'Active' means the product is active in the store(s)
When multiple products are selected, color codes are applied in the Multistore Sharing Manager - see article below.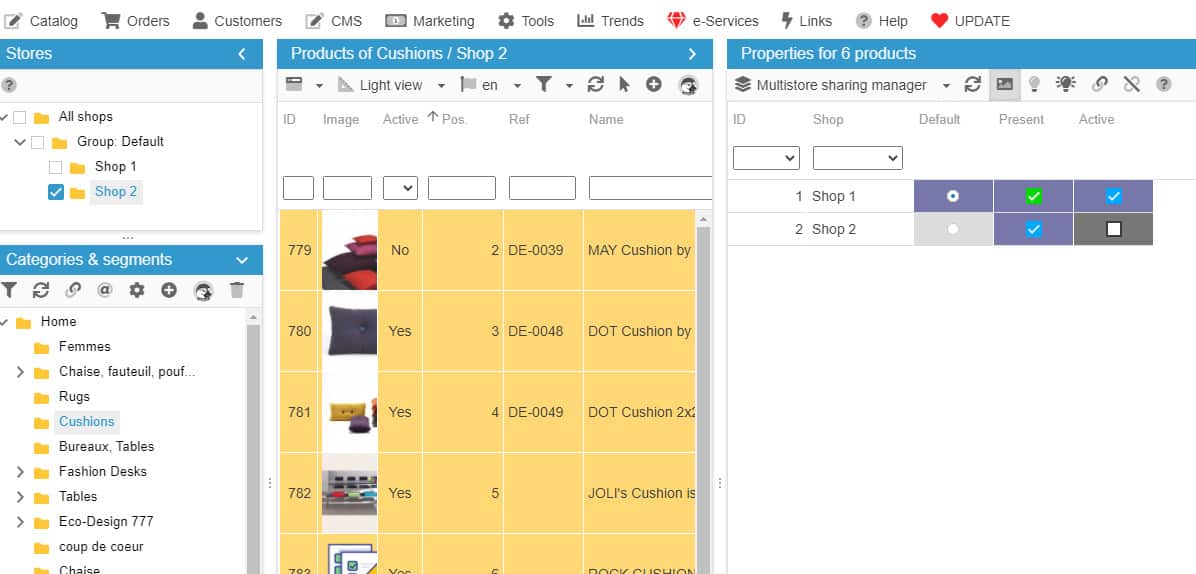 ---