With Store Commander's filtering and mass-editing tools, you can set up promotions very quickly, and in this example, for all products associated to the same brand.
We first need to display all products associated to a a specific brand using the filtering tool.
From Catalog > Products List

From the Large view, select the name manufacturer in the drop-down menu in column 'Manufacturer' to display all associated products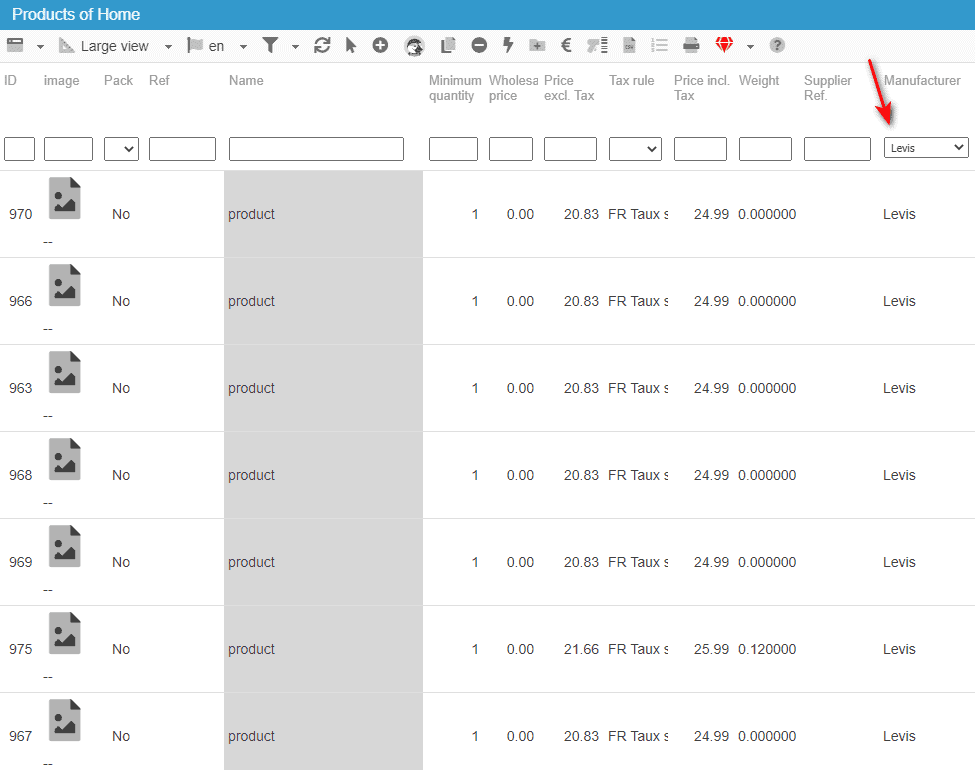 Select all these displayed products using the mass-selection icon


Open up the Specific Prices panel in the right hand-side column




Click on the 'Add' icon on the toolbar

. The line created displays the IDs of all selected products on a single line




Enter the discount percentage (or amount), the start and the end date in the corresponding cells




You can now validate by clicking on the 'Refresh' icon
This is it! In less than 2 minutes you have set up your promotions on all products of the same brand.
Please refer to the article below to get more detailed information on setting up specific prices in bulk.

---