This procedure only applies to PrestaShop versions 1.6.x.
You will find below how to fix the email template onto which your customer password are showing.
From our PrestaShop backoffice, open the Translation page from the Localization menu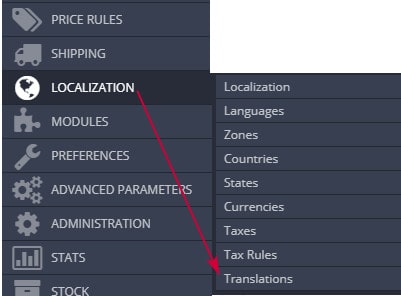 In the 'Modify translations':
- select 'Email templates translations' in 'Type of translations'
- selecti your theme and the language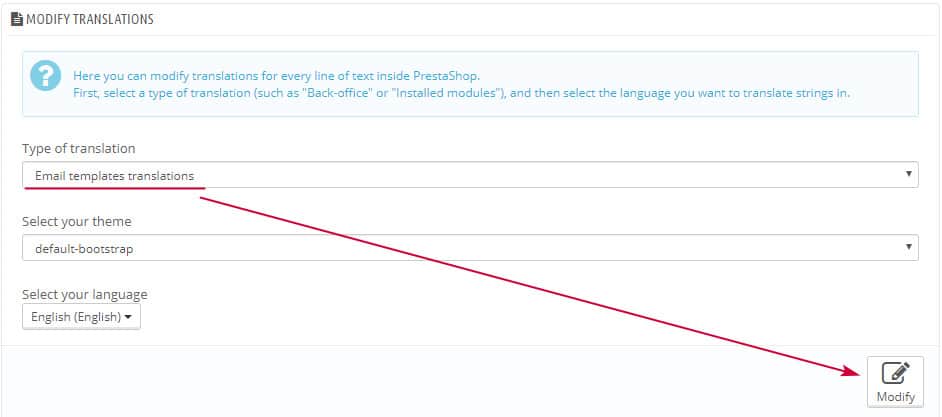 Under 'Core emails', select 'account'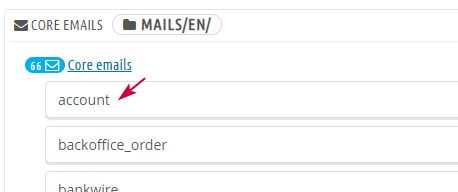 You can now see on this page the password line in the email template.
- Click 'Edit HTML version' and delete the corresponding line
- Also delete the line in 'View/Edit TXT version'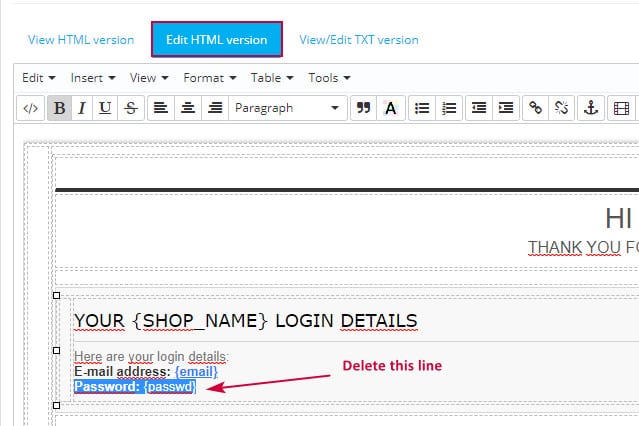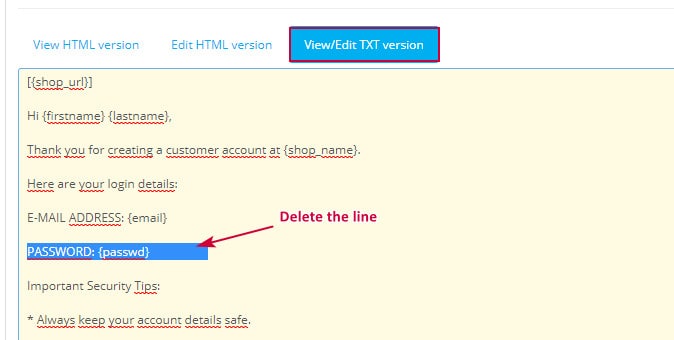 Repeat this if you are using multiple themes and languages.
---