You will find a Store Commander add-on in order to perform this manipulation on the front office of your store. This add-on can be found in the tab "Addons" on our website with full product description.
It allows you to:
either deactivate products combinations in Store Commander's combinations grid without having to delete them from your store,
or deactivate all combinations using a specific attribute which has become obsolete, again without having to delete it from your store
When you re-launch Store Commander once the add-on has been installed, you will see a new column appearing in Store Commander:
One can be found in Properties > Combinations grid and the other in Catalog > Attributes and Groups.
To deactivate a combination that has become obsolete and that you do not want to be available for purchase, simply select it and then double-click in the cell of the column "Used" to either choose to deactivate it by selecting "No" or activate it by selecting "Yes" in the drop-down menu.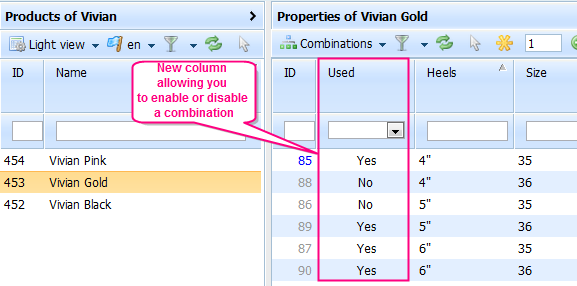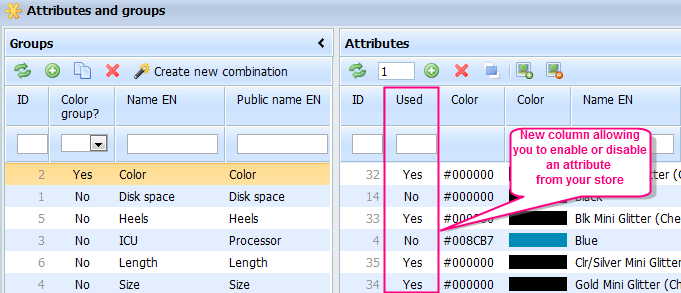 In the above screenshot, one can see that both 'black' and 'blue'' attributes have been deactivated on the store.