You can increase the prices of combinations by editing the field 'Attr Price excl tax' or the field 'Attr Price incl. tax' in the Combinations grid.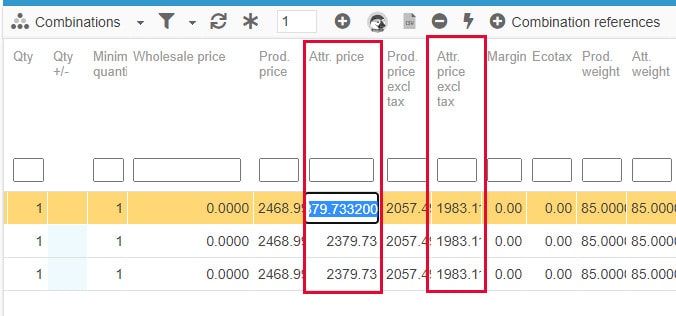 If you need to apply a price modification (increase/decrease) on all combinations of multiple products, you can use the mass-edit option on products.
Select the concerned products in the central column > right click > Mass update > Combinations > Sell Price excl or Sell Price incl tax
Enter the value to apply, for example +2% on the below screenshot, validate Ok, that's done.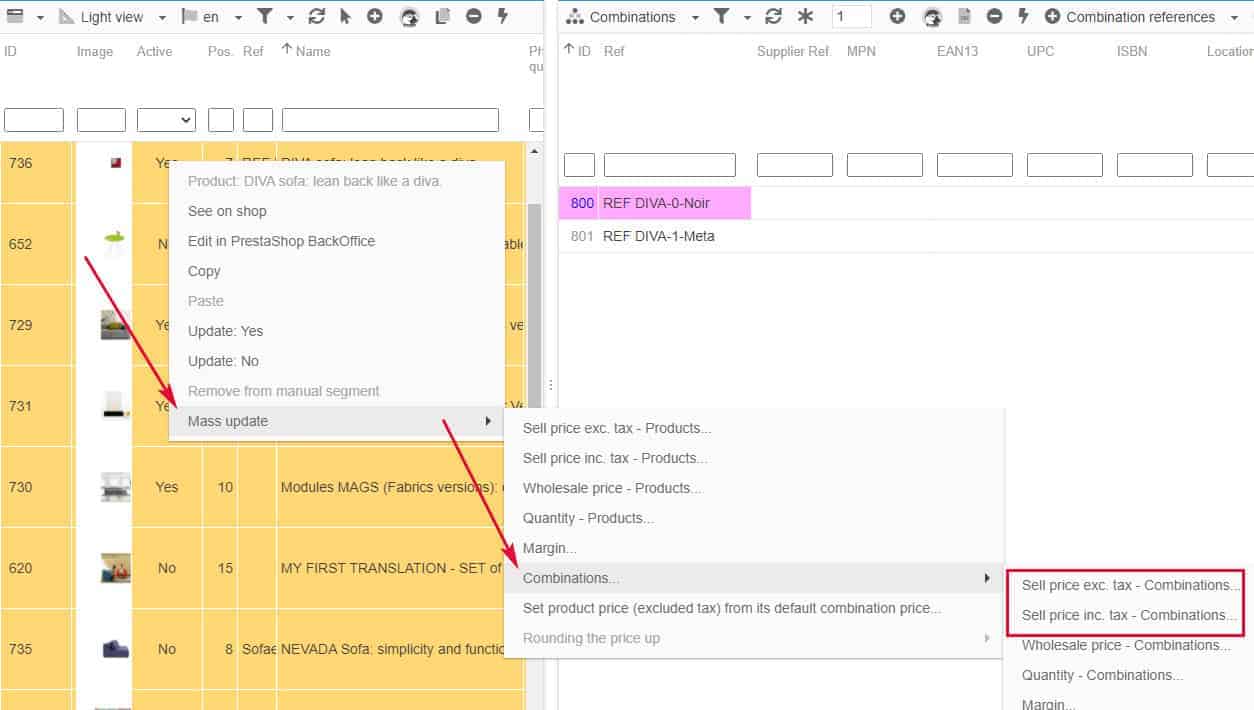 ---