In the Properties column of Store Commander, you will find a panel called 'Multi-product Combinations' where combinations of multiple products previously selected are displayed.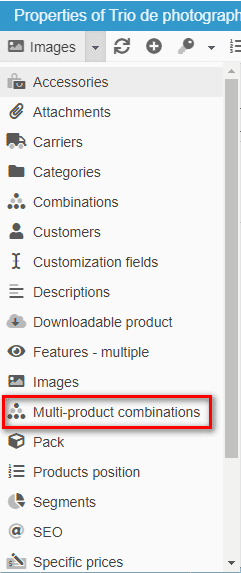 If you select more than one products that has combinations, choose the Combinations panel, then automatically Store Commander will detect the selection of multiple products and will then open up the Multi-product Combinations panel instantly.
And conversely, if you then select just one product, then Store Commander will automatically swap to the Combinations panel. No need to go from one to another, Store Commander will detect how many products are selected and will open up either the (single) Combinations or the Multi-product Combinations panel :)
The Multi-product Combinations panel includes the same fields as the (single) Combinations panel, except with the addition of 'Product Name' and 'Combination Name' columns - for you to identify the parent product and its corresponding combination.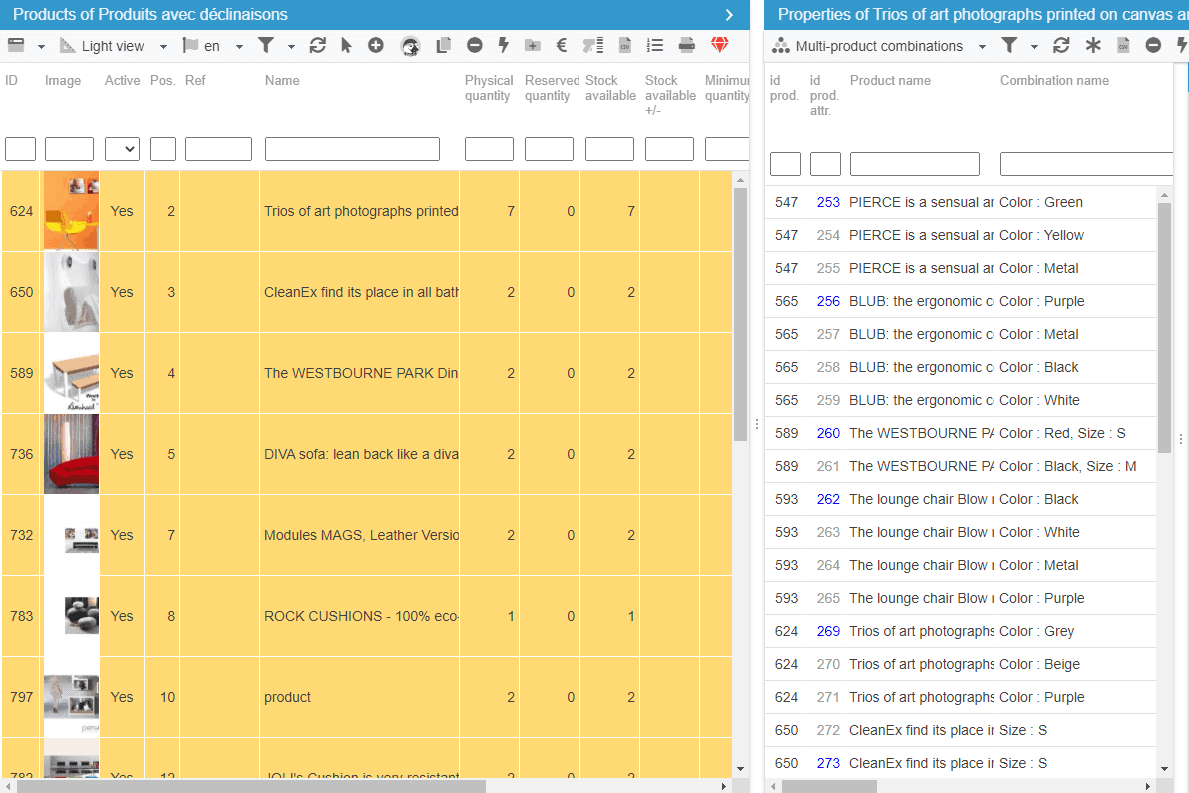 Same as always, you can use the mass-edit options such as: multi-selection, filtering tool, copy/paste, association, sharing, and also adding images to multiple combinations!

When multiple combinations are displayed, you can for instance filter by a specific attribute name, like 'barbapapa' color in the example below, and then add and associate at the very same time the image corresponding the filtered attribute (barbapapa) from the Images panel on the right handside.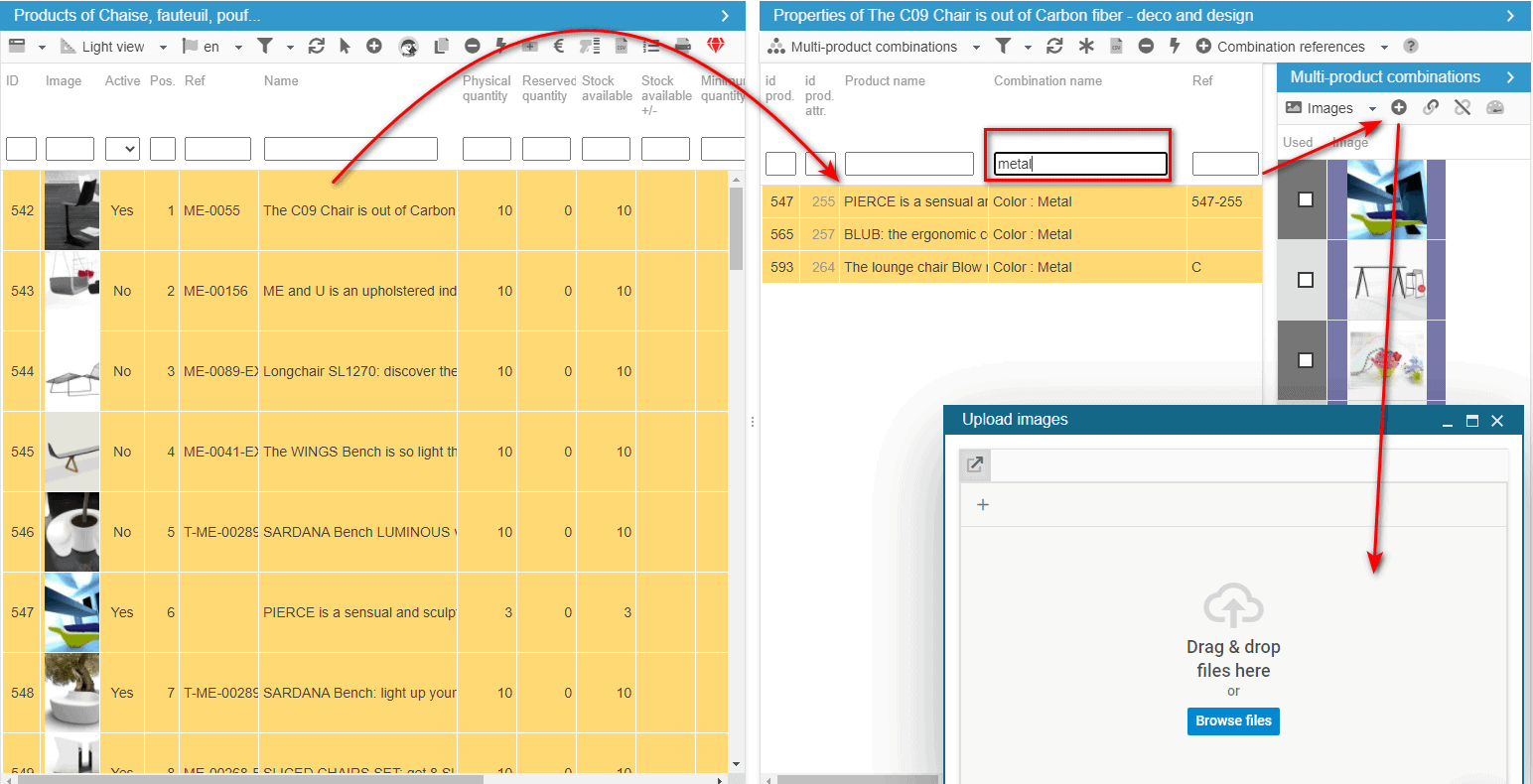 Staying with images, you could also associate the image of one combination to others, no matter what the parent product is. The image associated will be added and associated.

You can also decide to modify the price of a specific attribute. Still filtering the Combination Name column to only display the corresponding combinations, you can then change the price on the first combination, and then copy/paste onto the others.

Apply the same principle if you want to modify quantities, weight or even the price rounding options!
Just like in the 'classic' Combinations panel, you can create references on multiple combinations in a second with the automatic reference generator :))
Refer to the article below to find out more about this super tool!
---