Store Commander allows you to create new categories directly from the interface.
From the Categories panel, simply click on the toolbar icon

.
The creation window opens up. Enter the name of the new category and validate with the OK button.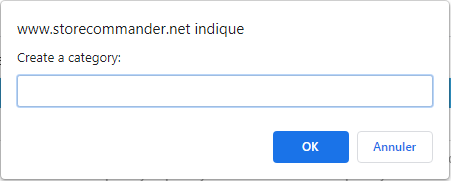 A new category has just been created.
By default, a new category will be placed under the selected category ; you will therefore need to select an existing category beforehand.
In the below example, the 'Home' category was selected.
You can also move the new category if need be by simply dragging it to the desired location.
By default, new categories are hidden, meaning not visible on your online store.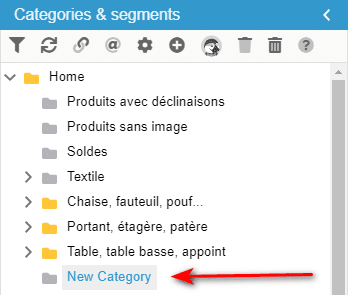 ---
​