Wtih the CSV import tool included in Store Commander, you can create and integrate hundreds of new products to your shop using a CSV file.
Store Commander is very flexible: you can create your products from A to Z, meaning adding all required information such as reference, price, quantity, supplier, manufacturer, descriptions, images, features, meta data, and you can also associate them to categories, and all this in just a single import!
Your file will use one column per property, and one line per product:

You can include as many fields (properties) as you wish to complete the product pages to the best.
Once your file is ready, load it in SC import window (Catalog menu).
Once selected, configure the mapping by matching the database fields with column headers of your file.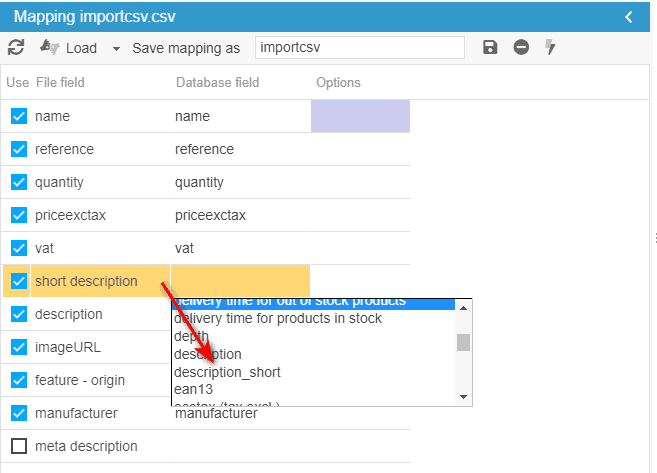 Then, select the options in the top panel for the import to create new products:

Tick the corresponding options if your import should be creating new categories, and other information such as suppliers, manufacturers, tags or features:

And finally, enter the number of lines to import (the exact number is not necessary, just more than what's in the csv file), and start the import:

If the size of your file is rather large, you can use the auto-import option to import by batches, lighting up the use of resources on your server.
Note: to create new products + combination, refer to the article below.
---