During a CSV import, it can happen to get an error, displayed as a lot of information in the 'Process' panel.
This 'block' contains a lot of technical information that is actually not useful.
Here is how you can read and understand errors that might arise during a CSV import with Store Commander, taking this example: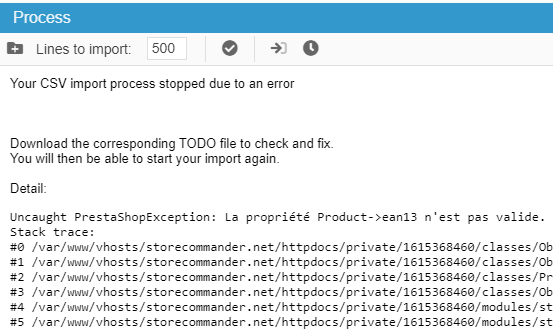 The important part is on the very first line: Property Product > ean13 is not valid
Literally, the Property of the Product EAN13 is not valid.
All following data is not important to find out what the problem is, so it can be ignored.
To resolve the problem, first of all, refer to our knowledge base where there is a forum dedicated to error messages occuring during an import, and the majority of errors are already listed: https://www.storecommander.com/support/en/230-known-errors​
---