Here's the tutorial to export your products with their combinations/attributes.
Mapping: it should include the fields called 'attribute of combination' associated to the group in the Options column.
In this example, we export the product name, combination color and size, and the combination references. You can add other fields associated to combinations such as quantities or prices for example.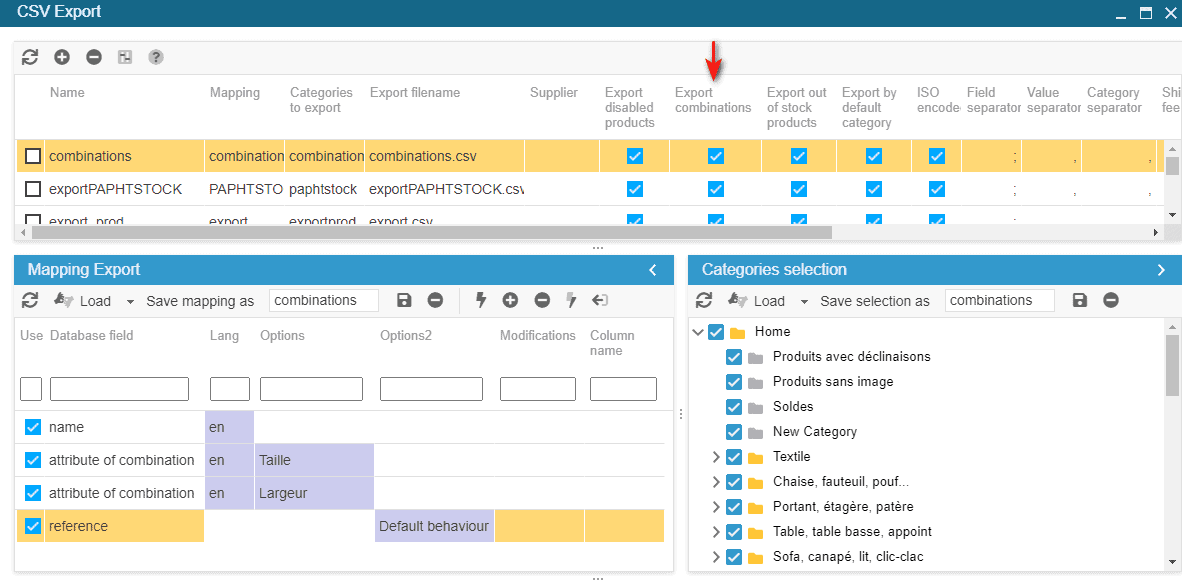 Select the categories in the Categories panel. Name and save.

Additionnal options: Select the name of the mapping created, the name of the categories selection and most importantly the option 'Export combinations' in the top panel.

Whenever you tick the option 'Export Combinations', the following fields will use the information associated to combinations (as opposed to parent products):
reference, supplier reference, ean13, upc, price excl. tax, price incl. tax, weight, images, supplier
The CSV file exported will then look like this

---