Accessories are products that you associate to other products so that they are displayed as accessories on the product page on your online store, as complementary products.
With Store Commander you can add various accessories to multiple products in bulk within seconds, using the Accessories panel in the Properties column, on the right handside.
All products existing as accessories will be listed in this grid ; no product selection is needed to display existing accessories.
To add multiple products as accessories in bulk, you will need to first select these products from the Products panel.
Once selected, simply use the drag/drop feature to add them to the list of accessories.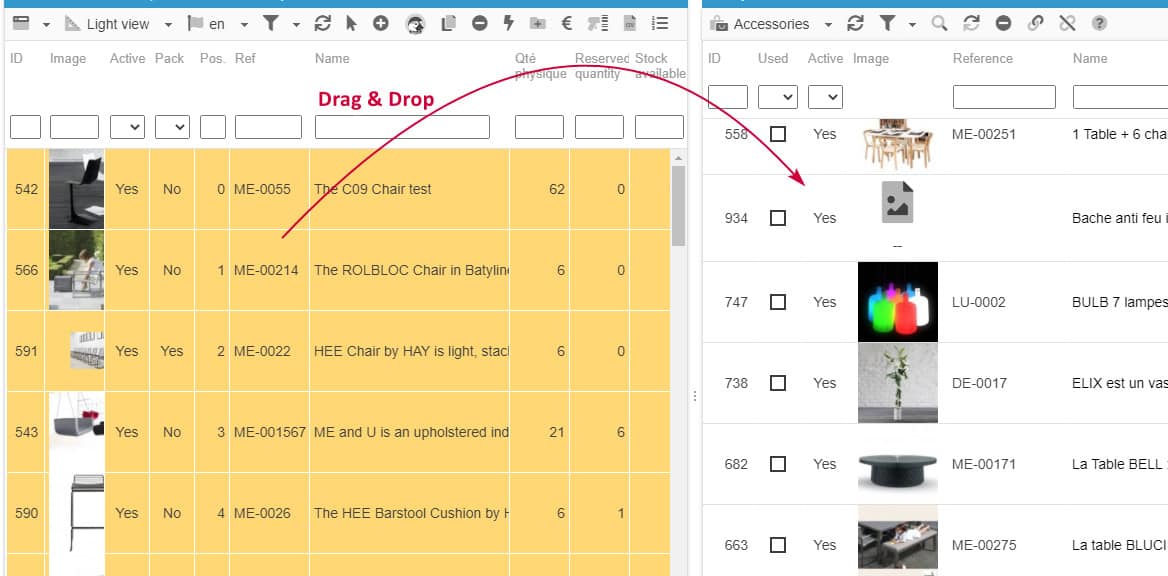 If these products are then associated as accessories to other products, you will find them in the list of accessories available when you next launch Store Commander.
If they are not associated, they will disappear from this list when you next launch Store Commander and you will need to drag/drop products again in the accessories grid.
---
​