Sc interface has a little notepad available on the status bar, accessible from all interfaces (catalog, orders, customers, etc).
Click to open and write your own notes that you can save/delete.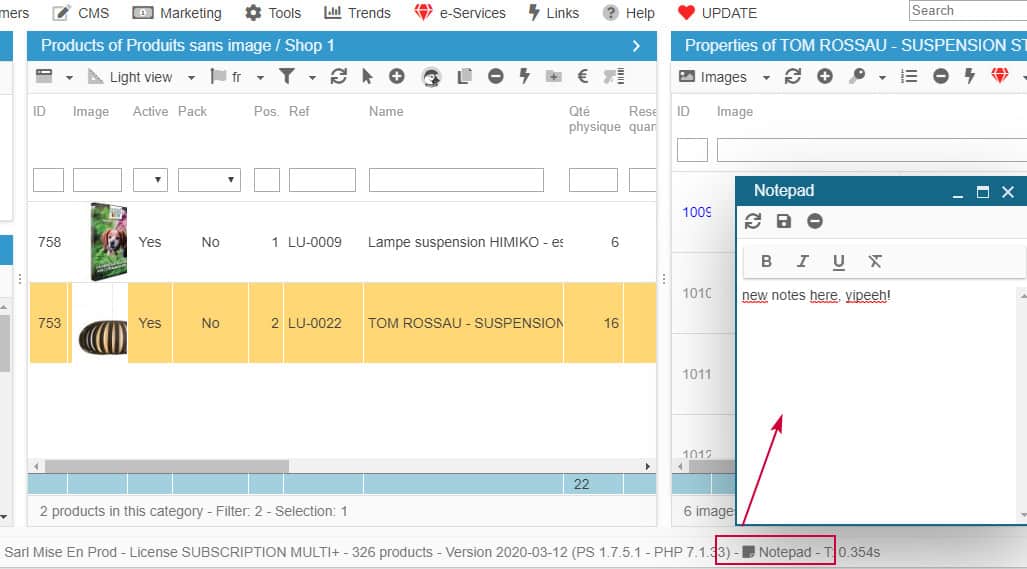 The notes you'll write in this notepad are only visible to you and any other person logging onto PrestaShop with the same employee account.
---