You have modified the contents of a document and you need to update it quickly without having to delete and reload the new version?
In the 'Attachments' panel in Store Commander, you simply need to select the concerned document, click on the

icon on the toolbar.
Then fetch the updated file and load it.
This is it, the attachment is not up to date!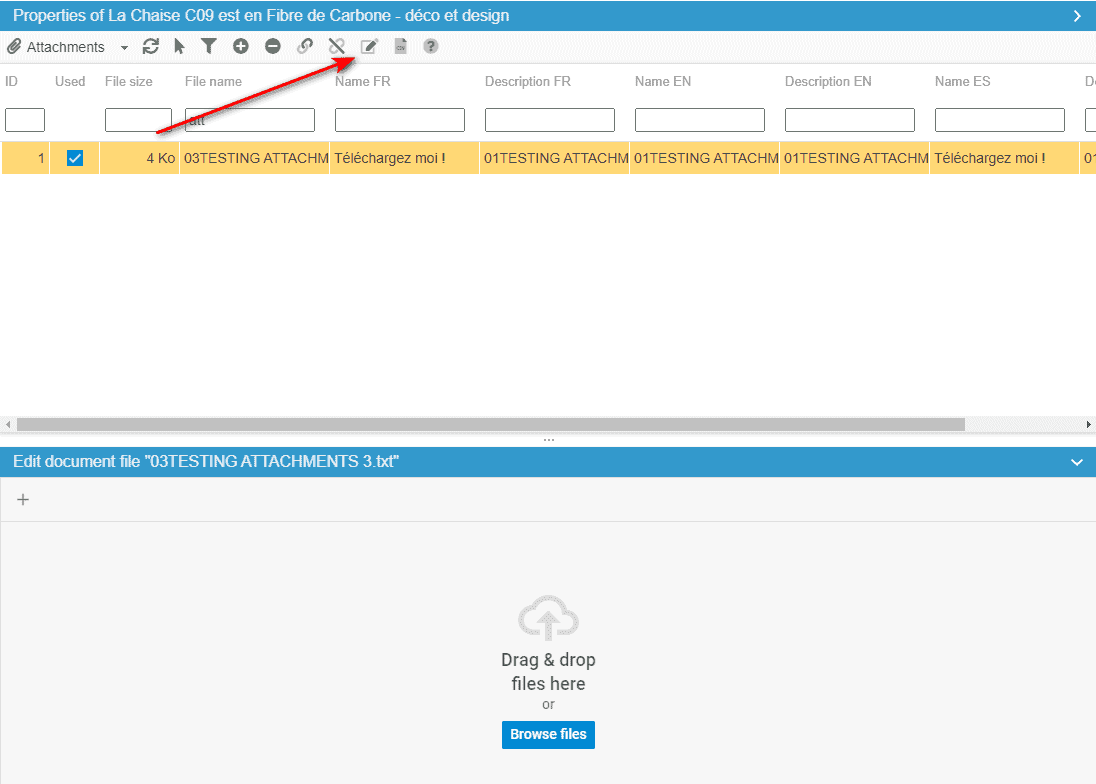 ​
---