---
Once you have created your product combinations using the color attribute, Store Commander allows you to add a color palette which will be displayed on the product page of your store.
The color attribute first needs to be present in the product combination. Once added, you will then be able to display the color palette.
You need to do this first because a product can have a choice of color different from another product, hence the palette has to be enabled on the product as opposed to the combination.
For instance, a jacket can be available in black/brown and a shirt in blue/green/grey.
Navigating to Products > Reference view, select 'Color' in the column named 'Default color group' to enable to color palette on the selected product.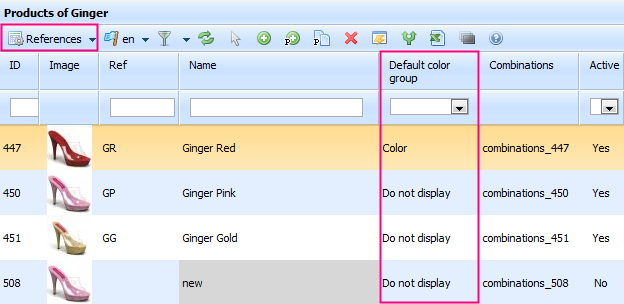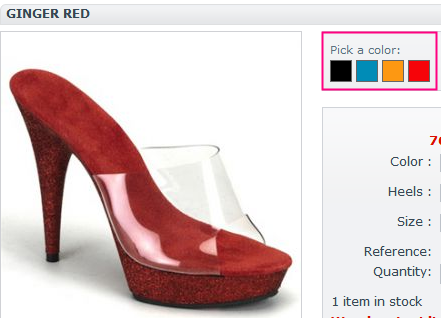 Please note that this option located in the Reference view is only available in Prestashop versions 1.4.x and previous.
---
​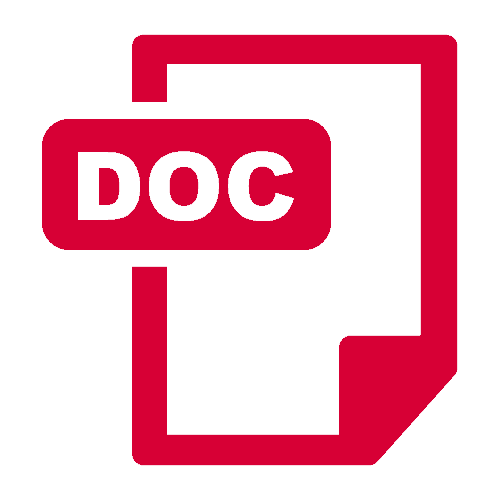 Download our dedicated Guides to learn how to manage your shop at lightning speed with Store Commander.