---
Store Commander allows you to assciate or dissociate multiple products to/from multiple categories in bulk.
From Store Commander's interface, select 'Categories' from the drop-down menu in the Properties panel.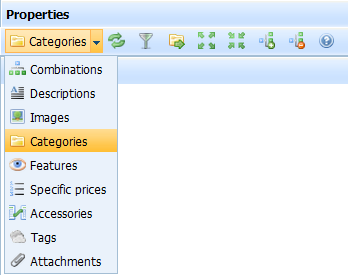 By default, your categories will all be displayed in this grid, in alphabetical order.
When a product is selected, the category or categories it exists in will be ticked. The grid also shows you which is the default category.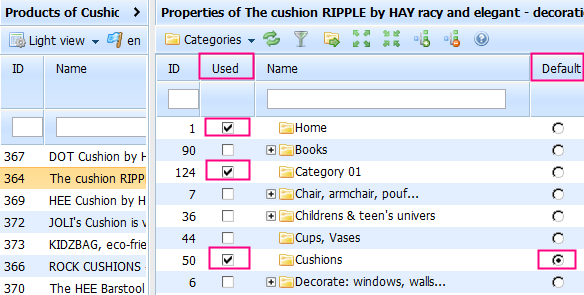 To associate one or more products to one or more categories quickly, simply select the products in the Products panel.
From the Properties panel, select the categories you wish to associate to the selected products.
Then hit the mass-association icon on the toolbar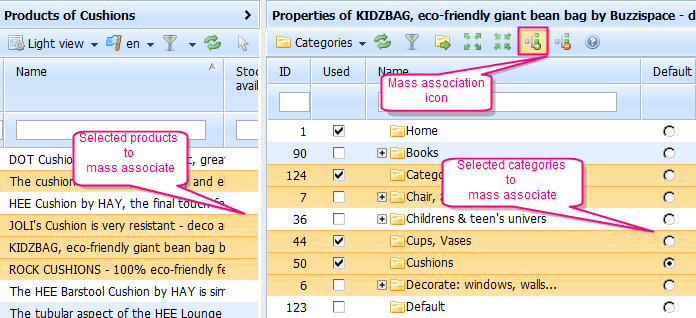 The procedure is the same if you wish to dissociate products from categories in bulk. The icon to use is
.
Note that if this is the default category, the product remains in its default category.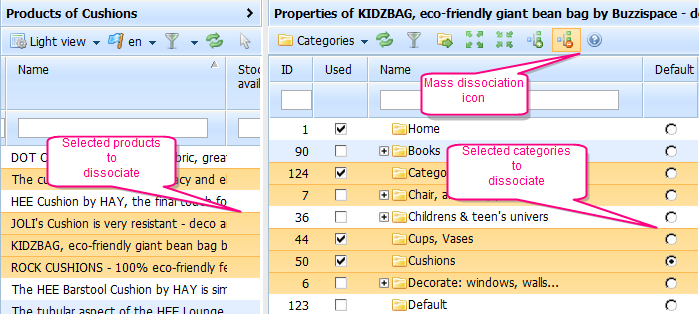 ---
​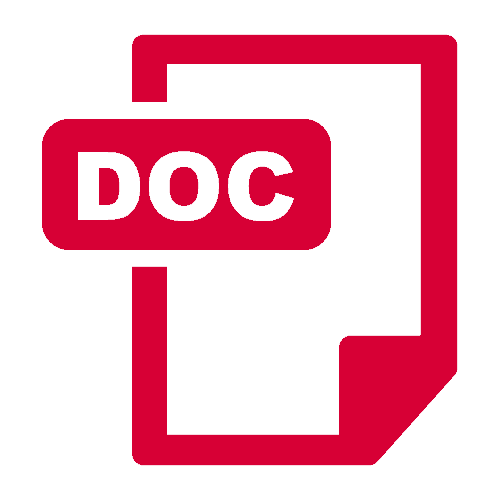 Download our dedicated Guides to learn how to manage your shop at lightning speed with Store Commander.