The PDF Catalog Module release 2.0 allows you to make your catalogs available for all your visitors and downloadable directly from your store. All you need to do is configure the Block Options section in the module setup page.

Display: select where you would like the block to be displayed on your front office using the drop-down menu


Title: enter the name of the block


Content:

- Type the name of the catalog as it will be displayed in the block in the text box
- Right-click on the link 'Open' next to the name of the catalog to insert the block
- Select 'Copy link adress' from the pop-up menu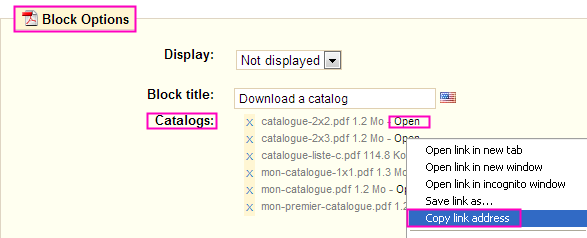 - Select the name of the catalog in the text window & paste the hyperlink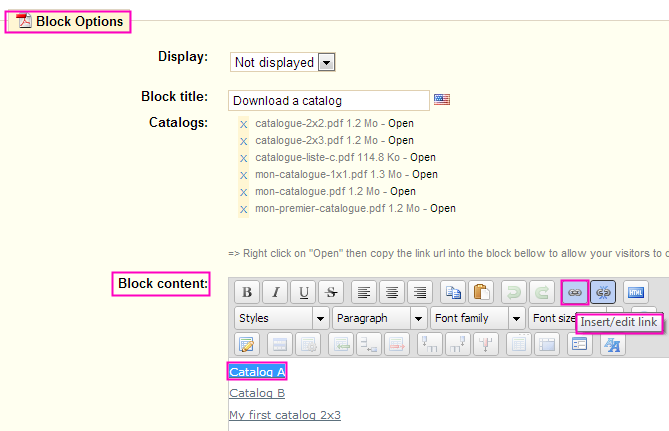 Save the data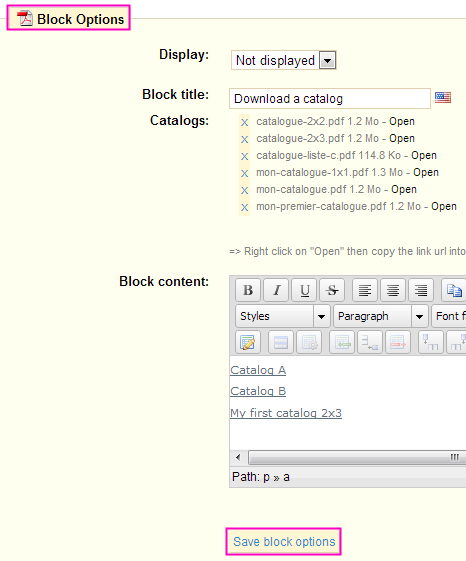 This is it, the block is now displayed on your store and your catalogs are ready to be downloaded: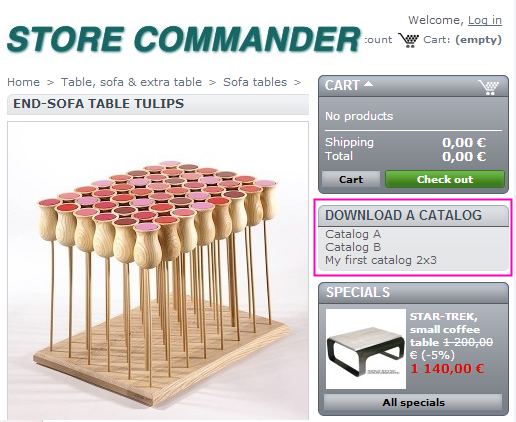 The block is visible to all your visitors. Be therefore 'careful' not to add catalogs intended for specific customers groups only.