When working in MultiStore mode, PrestaShop allows you to make product features available on specific shops (shop association).
With Store Commander, by default, all attribute groups are visible in the combination management window: Catalog > Features > Feature management
On the left panel, the list of all groups, and on the right panel, the list of all corresponding features (whatever shops they exist in).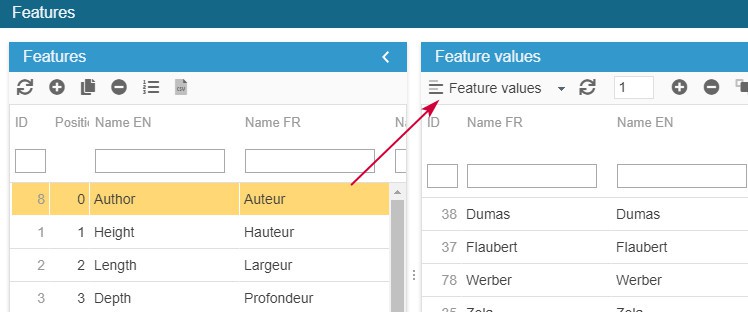 Still in the right handside panel, you will find the MultiStore Sharing Manager, where you view the shop(s) the group is, and quickly associate/dissociate by ticking the corresponding box(es).

As always, you can select multiple groups when associating/dissociating with your various shops :)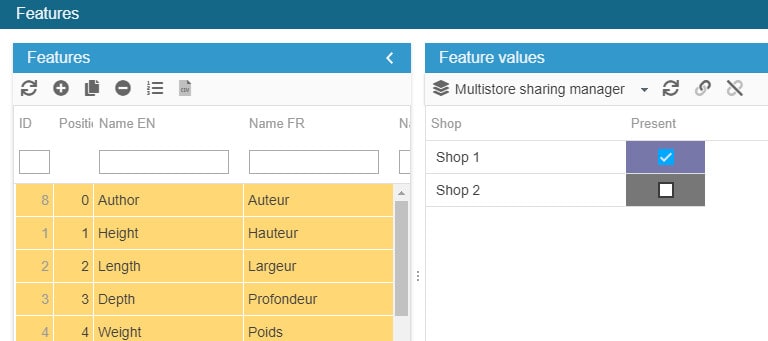 ---