Store Commander includes an interface dedicated to managing manufacturers, accessible from menu Catalog > Manufacturers.
The central column has a light view, a large as well as a SEO view, to optimize the meta data on all manufacturers on your shop.
With the options in the Properties column, on the right handside, you can add a logo, for pretty visuals on your front office, as well as description to show some additional information on each of the manufacturers .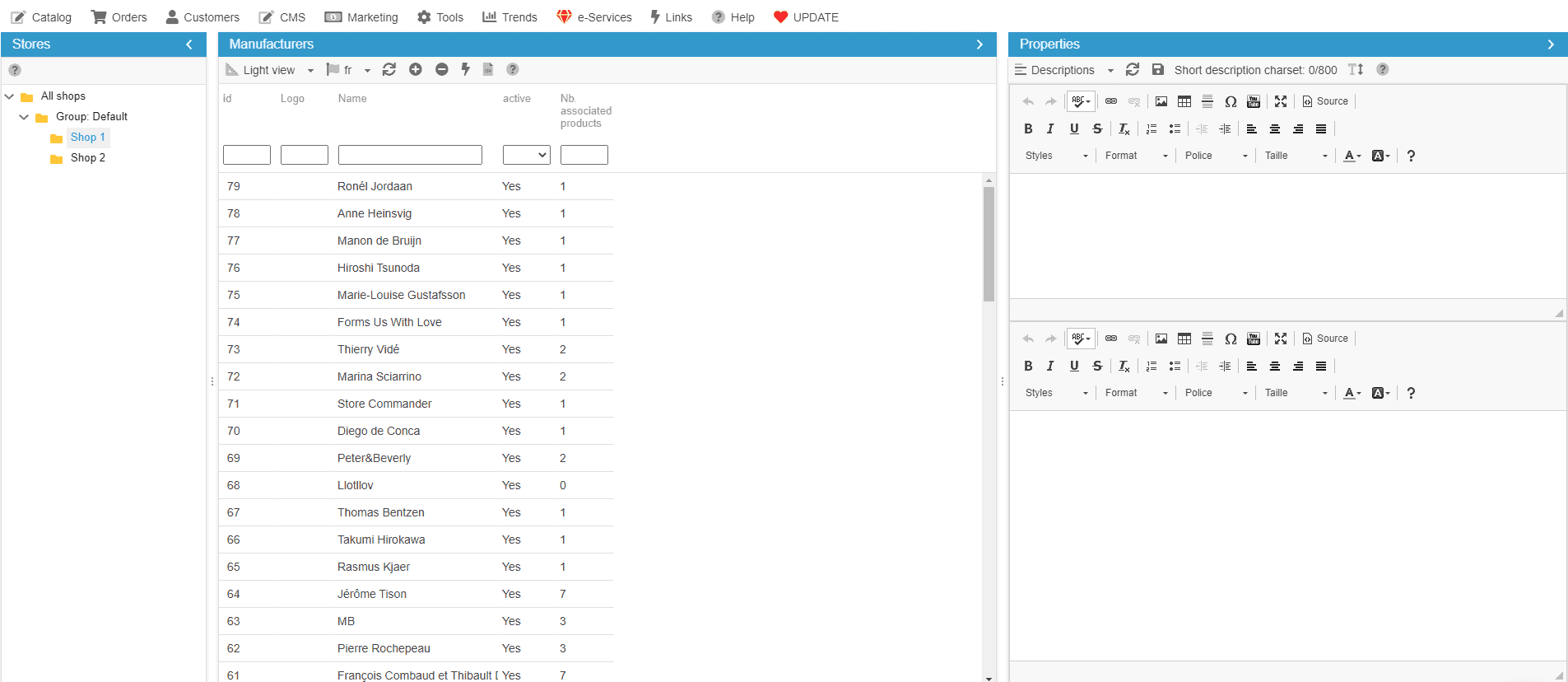 If you work in multistore mode, you will have the possibility to associate manufacturers to various shops in the Sharing panel:


​Of course, all SC basic functionalities are available in this interface: filtering, sorting, copying/pasting, mass-associating.
---