Your import stops and displays this error: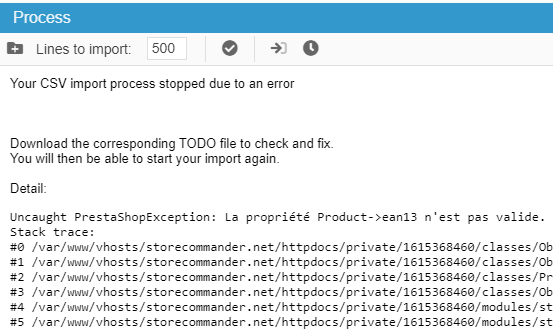 There are two possible reasons.
The EAN13 code on a product in your CSV file is incorrect.
Please note that MS Excel has the unpleasant habit of converting the number format. You will therefore need to ensure that the EAN13 column uses the format 'number' with no decimals.
You need to download the corresponding TODO file to verify and modify the name of the concerned product.
Save the changes, reload the TODO file and start the import process again.
In the case where your CSV file does not include EAN13 codes, this means that the product that cannot be processed by the import (1st line of the TODO file) has an incorrect EAN13 code (more than 13 digits or an additional space before or after the digits).
You will therefore need to check and fix this before running the import again.