Source of errors, duplicated references can have a serious impact when it comes to managing your stock and orders....
With our addon FixMyPrestaShop, you can identify products using the same reference, or same ean13 and even UPC code, and of course fix them!
Simply run the corresponding controls within the add interface.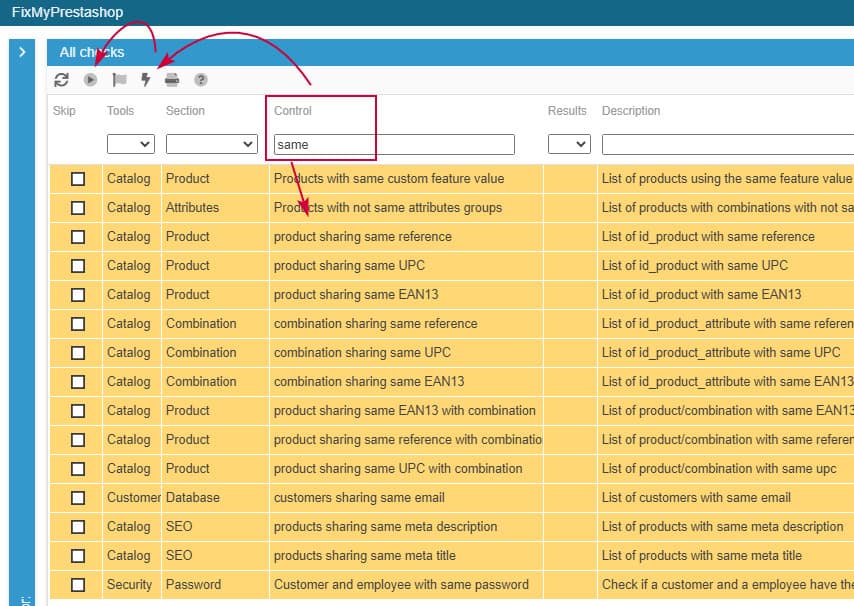 Any duplicated reference, ean13 or upc will be displayed in a specific tab on the right handside panel.

In each tab, you can either open the concerned product in Store Commander interface and fix it immediately.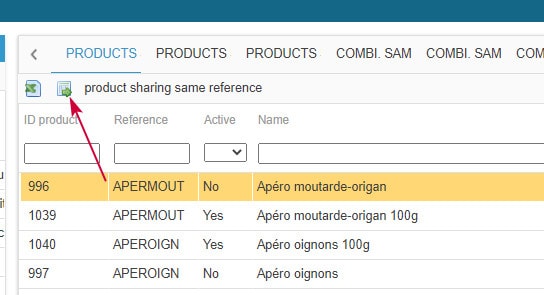 In case the list of products detected is rather long, the best method is to export the list onto a spreadsheet (using the quick export option), modify the references/ean13/upc in the spreadsheet, and apply the new information by importing the file with Store Commander.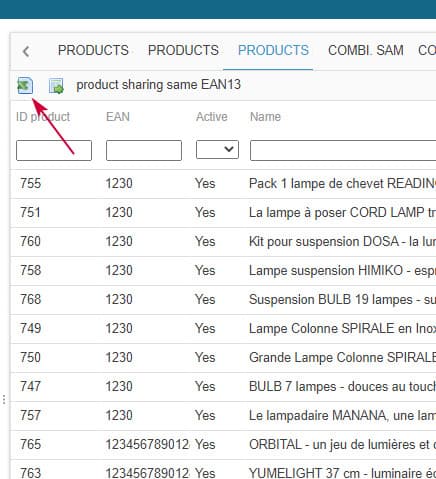 Of course, the addon also detects duplicated reference, ean13 and upc on your combinations.
Please note that FixMyPrestaShop is also very useful to detect potential integrity issues within your database, and allows you to fix these problems very quickly from tabs displayed in the right handside panel.
FixMyPrestaShop is included in all our subscription plan!
---