---
With Store Commander you can create combinations with different prices in a single step using the CSV import tool.
Because each combination will have its own price, your CSV file will include a line per combination.

In the above example, the size of the shirt has a price impact. On the other hand, the colors do not. We can therefore use the multiple values option for the colors (see our article for more details).
As for the shoes, size and color have both an impact on the price. Therefore there will be a line for each combination.
The corresponding mapping will be:

Both products, their combinations and corresponding price have been successfully created, in bulk and in a few seconds: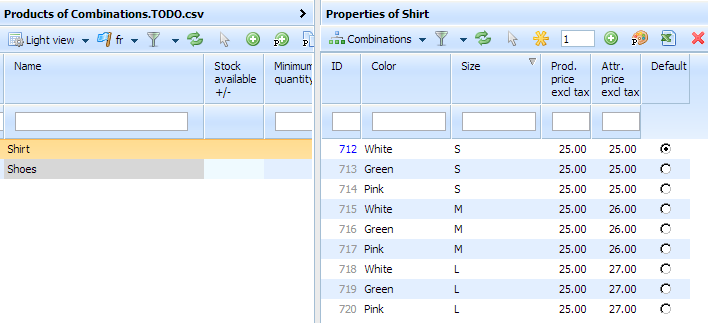 ---