---
Previously, once your customers groups were created and your categories associated to them, you needed to go back to each category page in Prestashop to modify the group association.
If your shop has dozens or even hundreds of categories, this procedure is really not feasible, unless you work directly into the database which is also complicated and time consuming.
Store Commander allows you to associate your categories to specific customers groups in a click from its Category Management interface.
The Categories Management interface is accessible from the Catalog menu as well as the icon

on the Categories panel: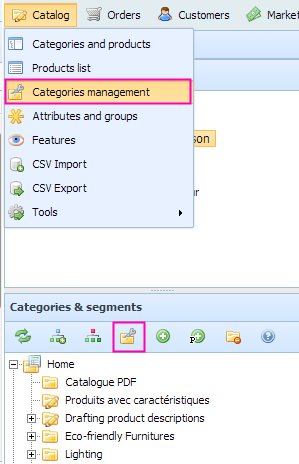 In the interface, select your categories (on an orange background), and then open the Customers Groups panel on the right hand-side: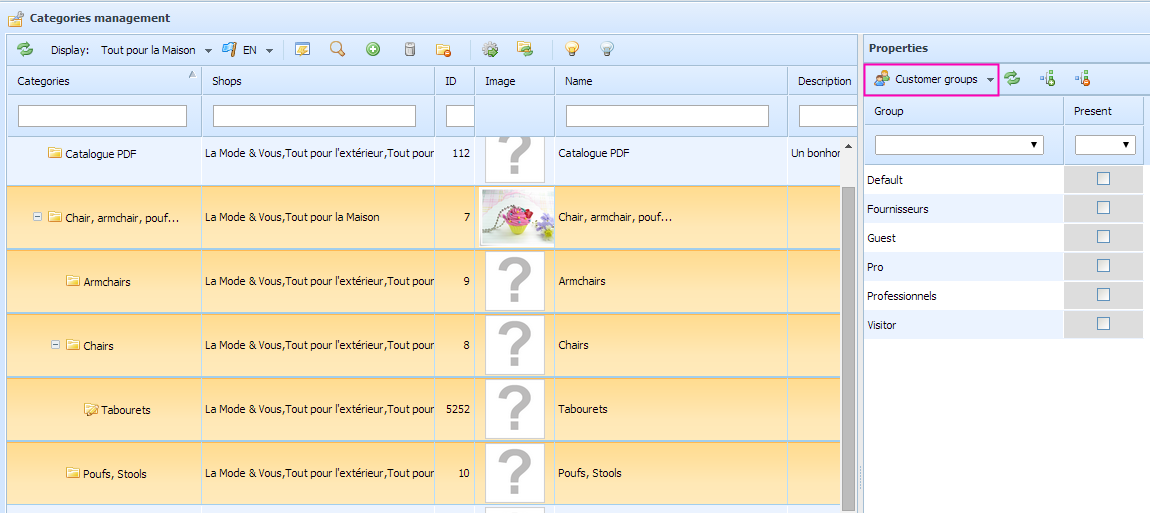 In the Customers Groups panel, you can either tick the corresponding boxes to associate the selected categories to groups: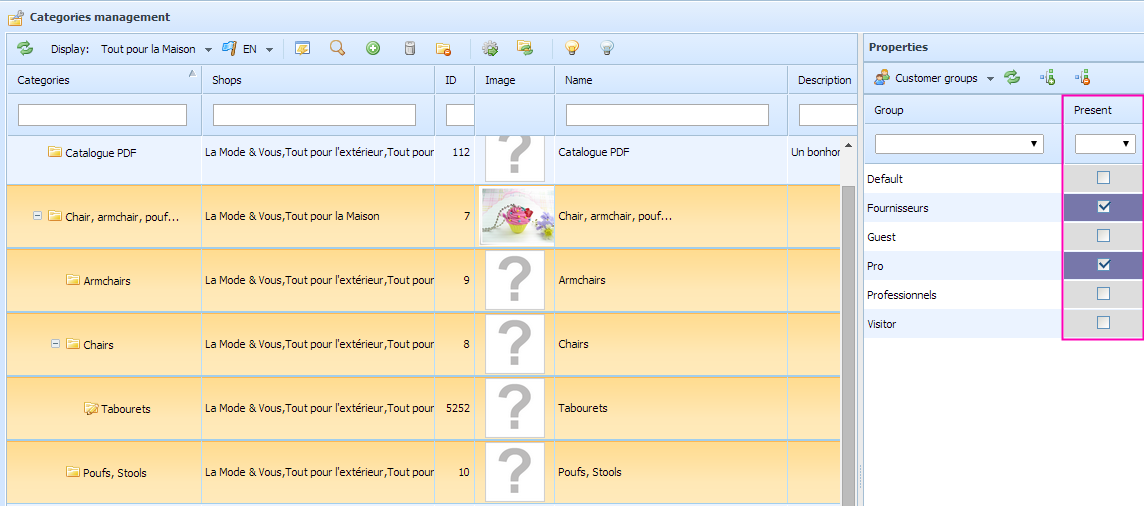 or select the groups (on an orange background) and hit the mass-association icon

on the toolbar: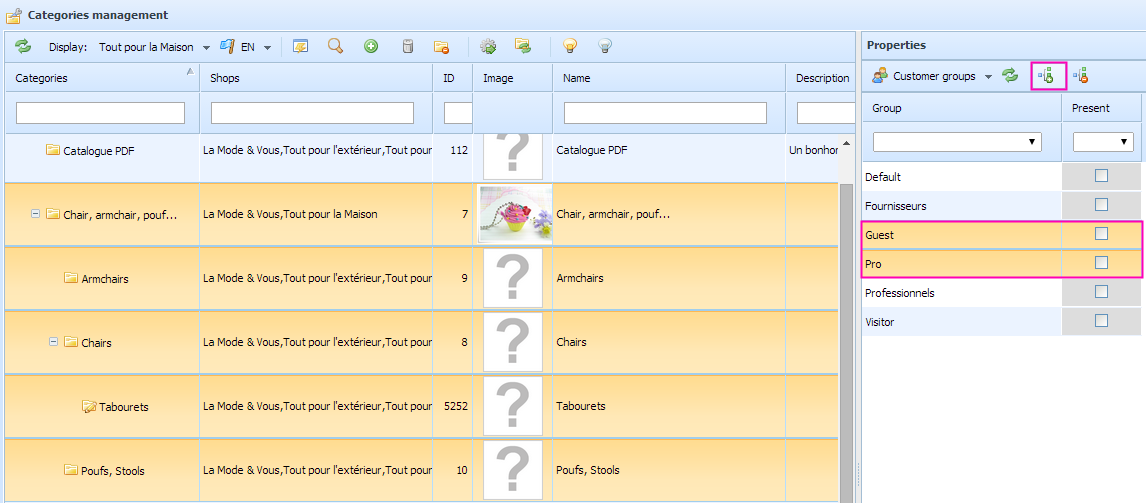 To dissociate groups in bulk, use this icon

.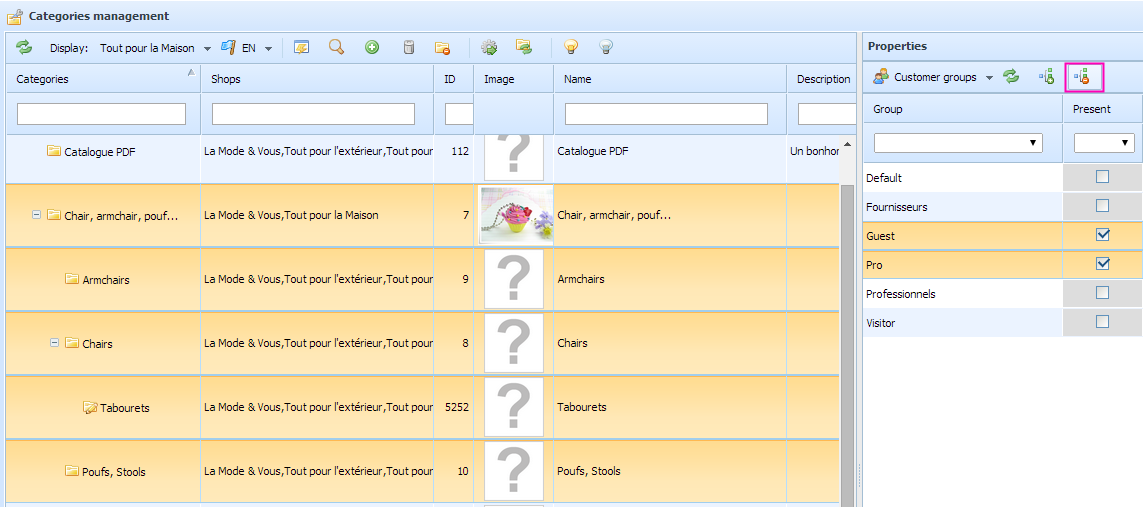 ---
​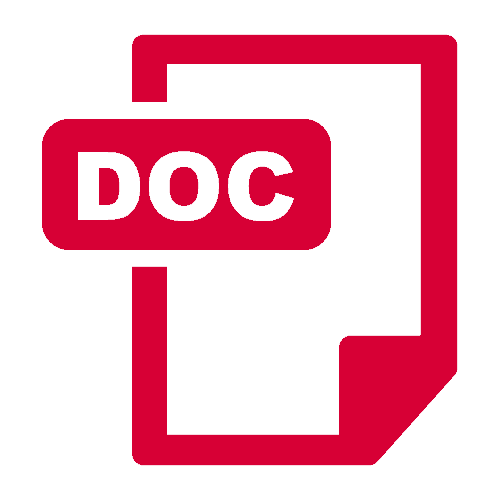 Download our dedicated Guides to learn how to manage your shop at lightning speed with Store Commander.