---
You can manage your categories a lot easier and faster with Store Commander. Lets see how.
For category management, you have access to absolutely all features on the category tree on the left. The only category feature accessible in paid plans is the time-saving mass-category management available from the properties grid.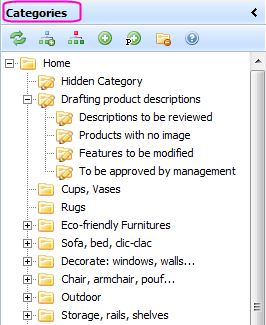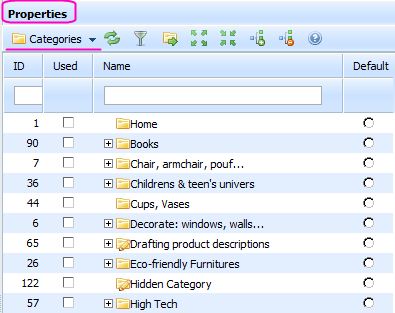 Unlike in Prestashop, you can visually access all categories and sub-categories in the store by simply expanding or collapsing categories. Click on the « plus » and « minus » signs opposite a category or use the popup menu when right-clicking on a category as shown below.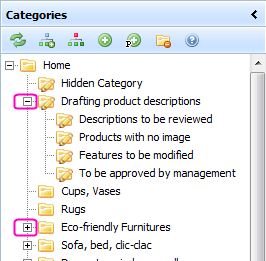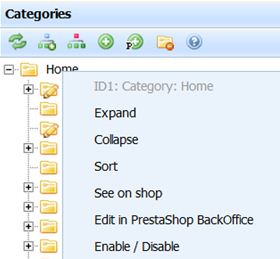 If you happen not to have perfectly thought out your category tree from the outset, no need to panic? J Indeed you can easily reorganize your categories and sub-categories in a blink of an eye by using the drag and drop feature in Store Commander. You drag and drop and this places your categories exactly where you wish them to appear. Ain?t life beautiful?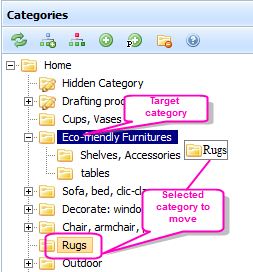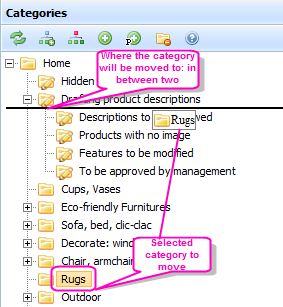 You can move several products into a category or sub-category in just seconds using Store Commander?s drag & drop feature once again. Display all the products contained in your sub-category, select the products you wish to move and use the drag & drop feature to simply move your selected products into the targeted category. That?s all.
By way of example, it takes 7 seconds to move 12 products into a category whereas this operation would have taken 4 minutes into Prestashop! Imagine when you have hundreds or thousands or products to deal with!
You can choose to display products only from their default categories using this icon .

This will allow you to appreciate what products and tree Google sees for Search engine optimization purposes.
If you click on the icon next to it, you can display categories from all subcategories to view all products on the same level. For instance you can put all blue and red t-shirts located in 2 sub-categories into a single « shirts » category in a single click.

You can also create and modify your categories directly from Store Commander?s interface using the plus icon here to create categories directly into Store Commander or use this icon to create your category with the Prestashop form.
There you are it has been created and you can place it anywhere you like. Note that the new category is created one level below the selected category.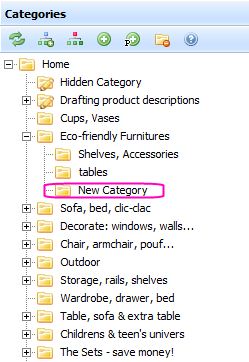 Similarly, you can modify a category by right-clicking on it and selecting « edit in Prestashop backoffice ». On closing this window, the category tree is automatically refreshed.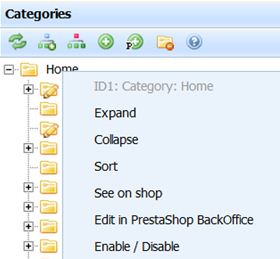 ---
​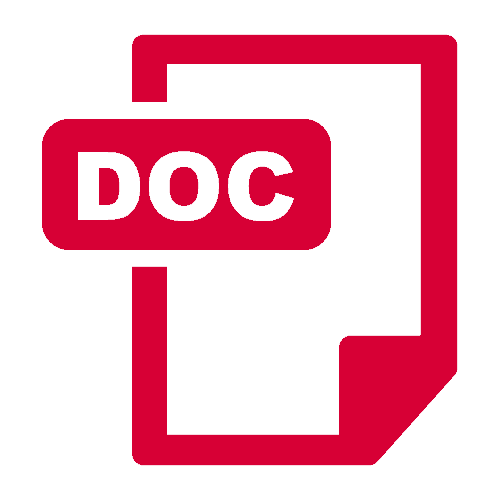 Download our dedicated Guides to learn how to manage your shop at lightning speed with Store Commander.