If you happen not to have perfectly thought out your category tree from the outset, no need to panic :-)
Indeed you can easily reorganize your categories and sub-categories in a blink of an eye by using the drag and drop feature in Store Commander.
You drag and drop and this places your categories exactly where you wish them to appear. Ain't life beautiful?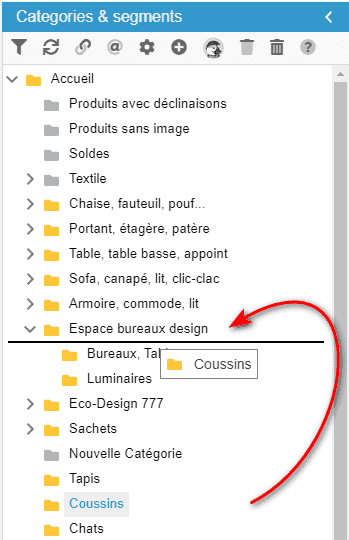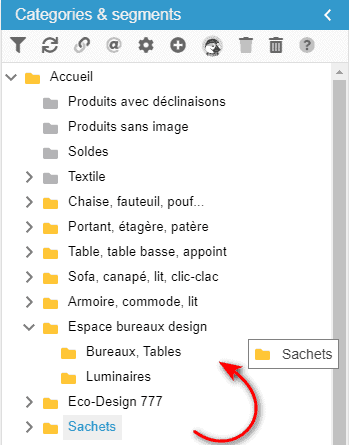 ---
​