You can create and manage products variants directly into Store Commander interface, in the specific panel called Variants which is located in the properties columns.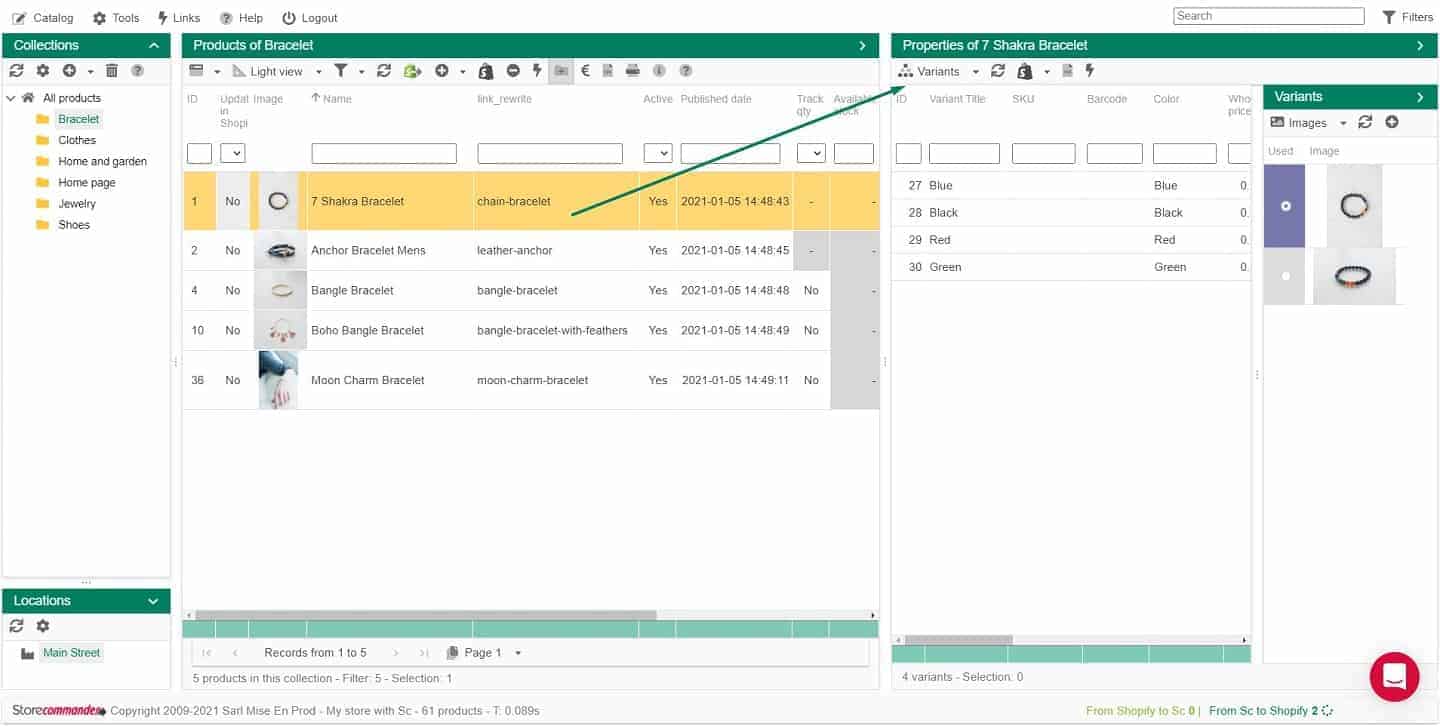 To create products variants, click on the icon

to select the option «create new variant with the Shopify form» with the Shopify form.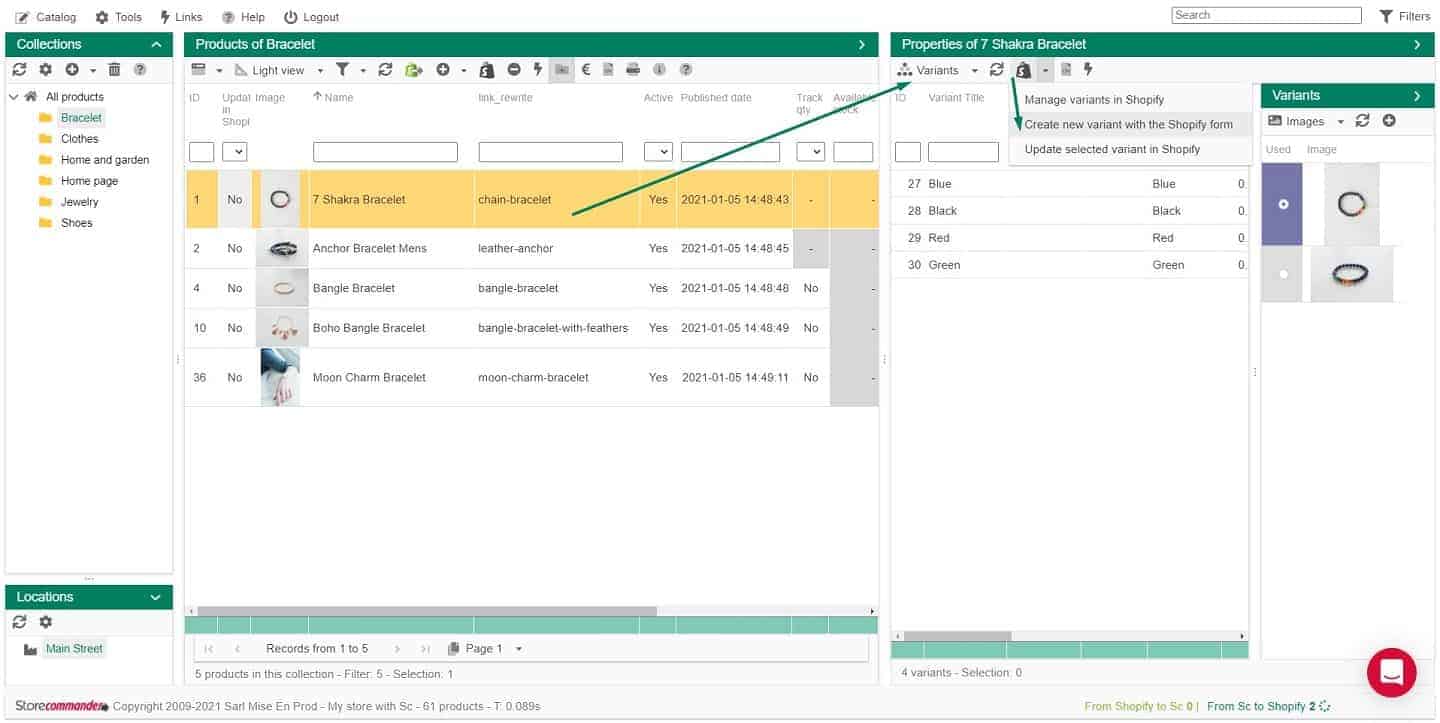 When variants will have been created and saved into Shopify backoffice, they will appear into Store Commander Variants panel.
---