Store Commander App works with a product update process.
Modifications you'll be making within the App will then need to be sent/applied to your Shopify backoffice. This 'sending' process will be considered as product updates.
1 update correspond to any modification you might do to 1 product.
For example, you can modify the name, the SKU, the price, an image or even a collection association, on the same product, this will be considered as 1 update.
Whenever a modification is made, the modified field will be underlined in orange. In the below example, the product name and the image legend have been changed.
Both modifications have been made on the same product, and therefore correspond to 1 update, that you can see on the left handside toolbar: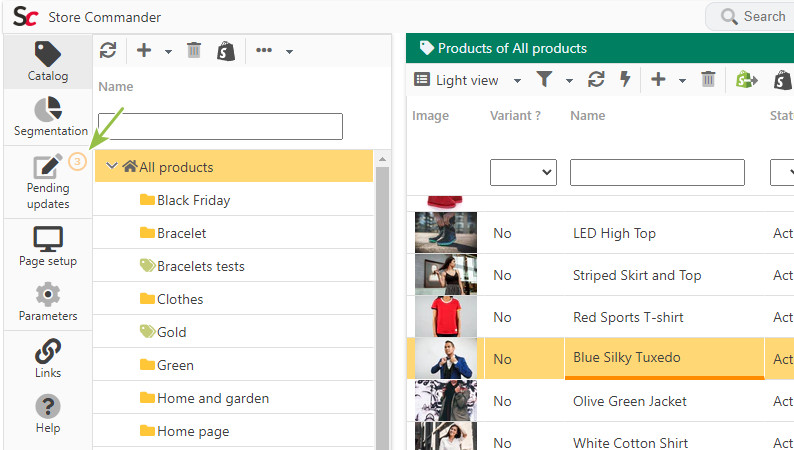 At this point, the changes have not yet been applied onto your Shopify store.
To apply the modifications, click on the menu 'Pending updates > Apply Updates'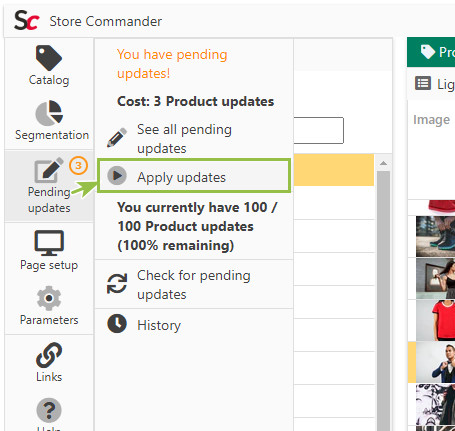 You can also choose 'See all pending updates' before applying them in the new window: