Whenever you have multiple locations setup on your Shopify store, you can decide to assign product stock to the location of your choice.
The App interface will display all locations in the panel at the bottom left of your screen.
When a location is selected, the quantities stored in that location are then displayed in the 'available stock' column on a green background.
Stock values displayed on a light brown background means that these quantities are stored in a location other than the selected one.
Select the other location to show the quantities associated to that location.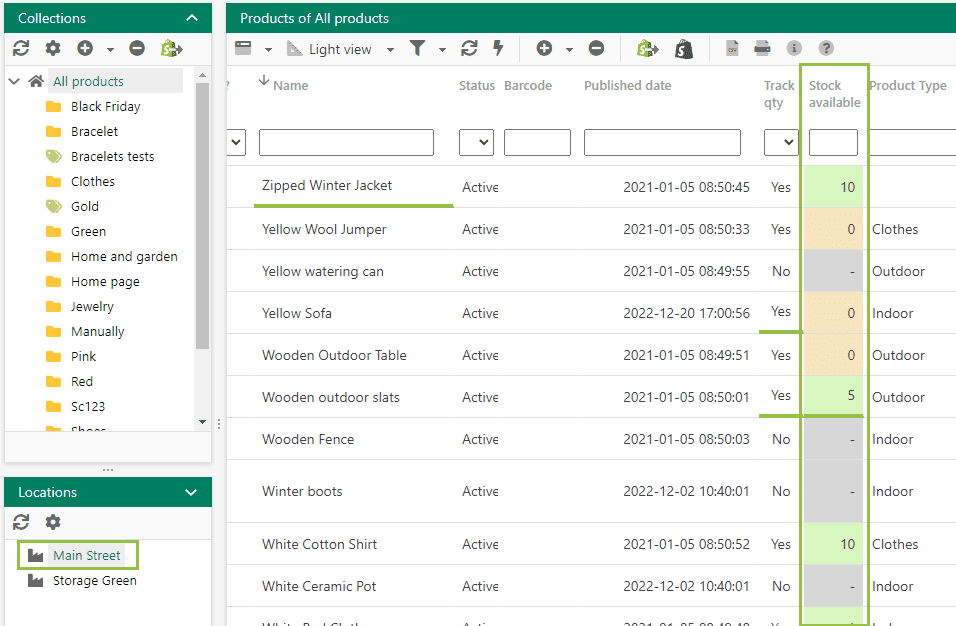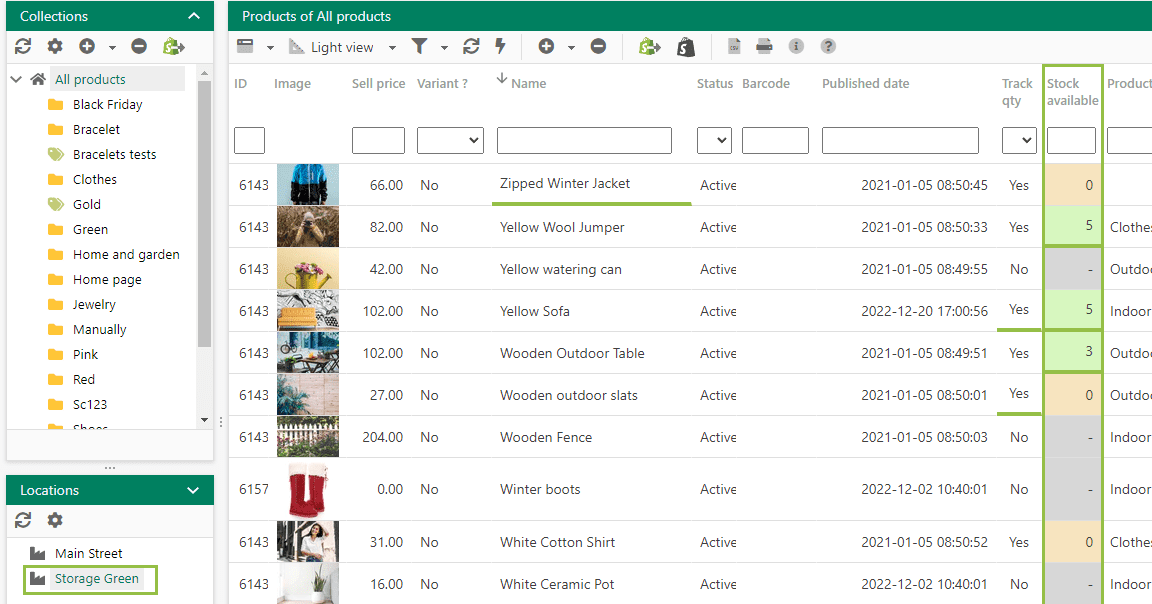 This display and color codes are necessary, because it's not possible in the central column to show stock values that can exist in different locations.
On the other hand, you can see all quantities by location on the Location panel in the property column.