Store Commander is now providing SEPA as a payment option when subscribing to your Sc plan.
You can choose between a bank card or a SEPA payment (Single Euro Payments Area).
To avoid any potential problems linked to bank card payment, we have made SEPA payment available in our Subscription space.
Paying using a bank card is indeed an easy payment method, but it could generate issues for multiple reasons (loss, fraud, expiry date..). Moreover, professional card often have a threshold that could potentially lock future payments.
Using SEPA is on the other hand simpler and more reliable as a payment method. And payments are rarely rejected (unless there's a change of bank or lack of funds). You would therefore avoid any issues linked to validation and maximum threshold set on fixed payment.
In practice: how does it work?
This new payment method is available in your Subscription page, nunder 'my payment method'.
Enter your IBAN details, email, firstname, lastname and your address.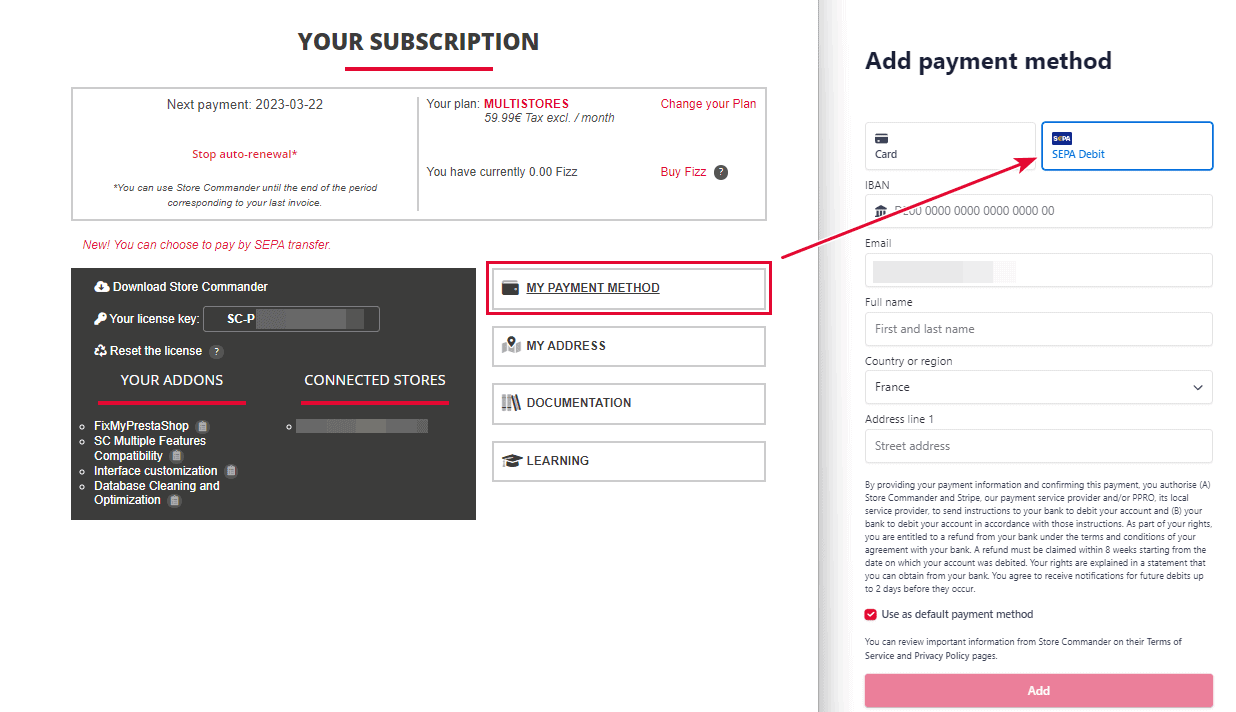 This payment method will not affect your Sc subscription plan (monthy/yearly) at all.
Choose the method that suits you best.