From 2018, we are providing you with new tools within Store Commander interface, that require micro-invoices: rather than generating hundreds of 0.004€ invoices, you can purchase a pack of Fizz, and Fizz will be decreased as and when you use the services available.
The Fizz value is closed to the Euro.
It depends on the quantity of Fizz that you buy.
For example, you can cut out a product image for 0.20 Fizz.
Buying a pack of 100 Fizz, you can cut out 500 images at lightning speed!

I want some!
You can purchase Fizz directly in your Store Commander interface, under menu called e-Services > e-Services list, and then select Services under the categories.
An image is worth thousand words, so here's the process below.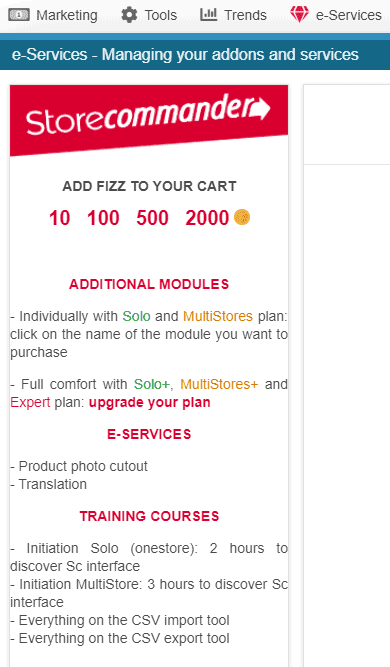 ---