---
With the Multiple Features panel in Sc, you can associate as many features of a same group as you need to one or more products, and this in just a few clicks.
The panel includes two columns: one listing the groups, and the other with the corresponding values.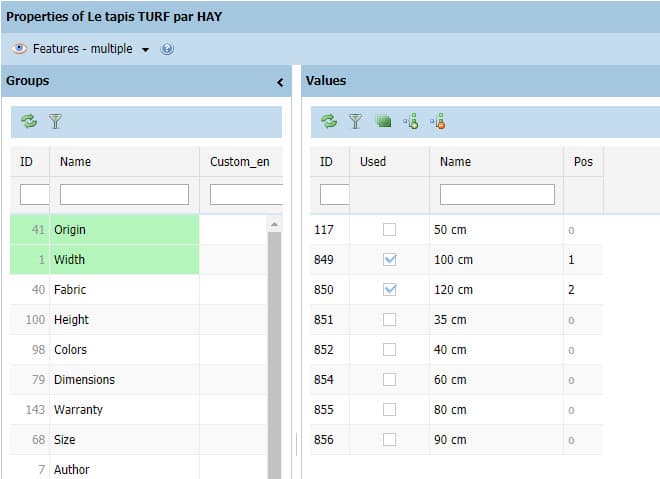 To associate feature values to products, select the group to then tick the values, once you have selected a product beforehand.

You can of course select multiple products before to then associate the features in bulk: the features will then be associated to all selected products.

You could also use the mass association option on the toolbar when associating numerous features to product(s) once you have selected them in the list (the boxes will be ticked automatically).


The groups highlighted in green means that the selected product is already using features of that group.

Note that multiples features can also be associated using Sc CSV import tool - refer to the article below to get more information.

---