If you want to change your current plan, from Solo to Solo+, or Solo to MultiStore or even MultiStore+, open your Subscription page on your account and click on the link 'change your plan'.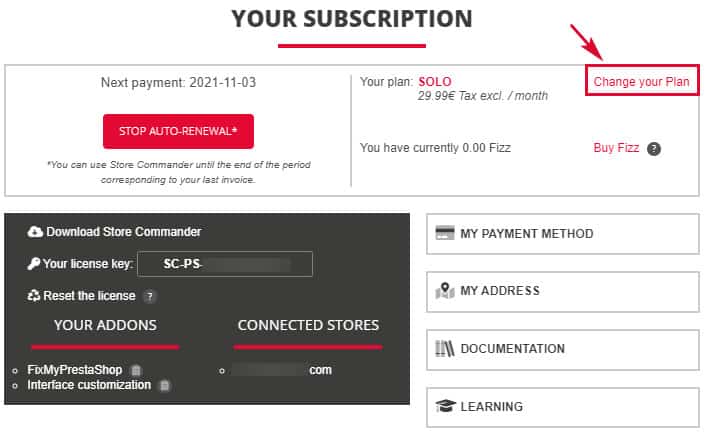 Redirected to the Prices page, click on the new plan you want to upgrade to.
Once you've made your choice, you'll go back automatically to your Subscription page that will show you the upgrade price, calculated on a pro rata basis.
You now need to validate by clicking on the red button 'Validate...'.
Your license remains unchanged.
The very last step for you to do is to apply an update within you Store Commander interface > Help > Update.

---