On the module configuration page, you'll find 2 sections: Filtered list and Export templates
In this article, we'll explain how to create a template.
A template includes the fields that you want in your export file: customer ID, firstname, lastname, email, etc).
To create a new template, click on the 'Add new template' button:

Name your template, and then add fields you want to include in your export file, by selecting them in the various drop down menus, and save at the bottom of the page: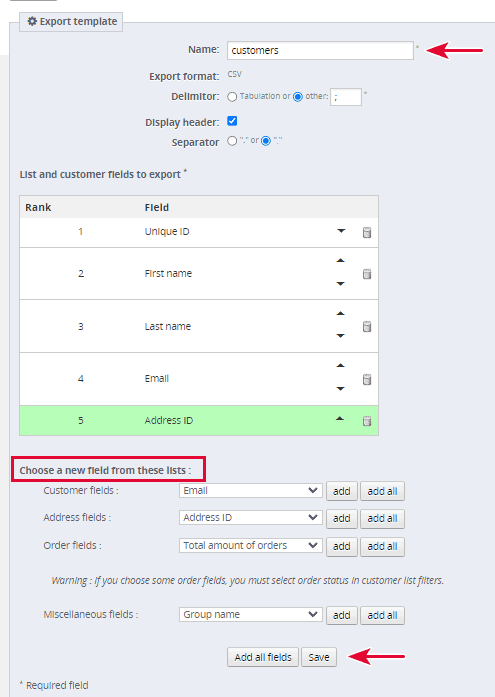 Note: if you include fields from the 'Orders' list, which are order information, the filtered list will have to include the order status.