---
If you would like to know:
in which category your product is and,
if it exists in multiple categories and if so,
which one is the default category?
No need to scroll through the category tree to find your product. Store Commander allows you to quickly identify the categories where your product is in a click!
First select the product from the 'Products' panel.
Then select 'Categories' from the 'Properties' panel.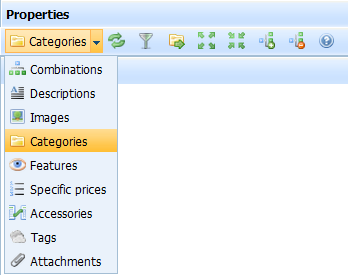 In this grid, you can easily see that the selected product exists in two categories, 'Chair, armchair, pouf' being the default category.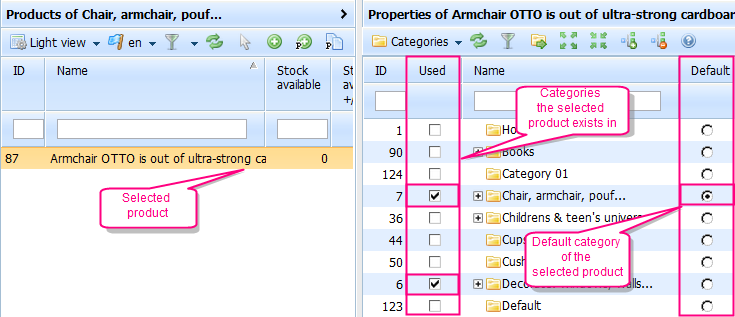 Store Commander also allows you to display the categories the selected products exist in without having to scroll through the entire category tree.
Simply click on the toolbar icon

.

In the above example, the product is selected from 'Chair, armchair, pouf' category. We can see that it also exists in another category.
To quickly display this other category in the Categories Panel, click on the toolbar icon

.
The other category is selected and expanded in the Categories panel, and the product is displayed in the Products panel.

---
​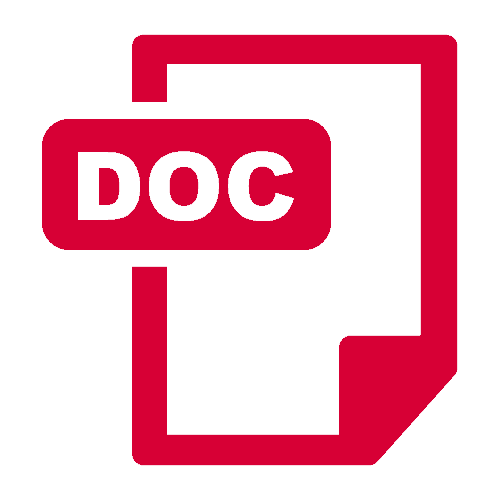 Download our dedicated Guides to learn how to manage your shop at lightning speed with Store Commander.