THE PARTNER PROGRAM: INCREASE YOUR TURNOVER BY OPTIMIZING YOUR CUSTOMERS TIME!
Our « Partner Program » targets all web agencies willing to offer their customers a smart and user friendly application that will improve their PrestaShop backoffice.
Integrating tools onto your customers' Prestashop interfaces making their daily store management easier will make you stand out from other web agencies. These tools will allow them to import/export their data and speed up input when creating new products. Conclusion, customers will save valuable time diving by 10 the time spent. Your customers will most certainly spread the word!
A full Communication Kit (logos, colors, fonts, banners, product documentation) is available in addition to an editable Commercial Booklet for your customers, adaptable to all commercial strategies.
Joining Store Commanders' 'Partner Program' as a web agency, means that you can meet your customers' needs by integrating made-to-measure tools. In return, guaranteeing your customers an appropriate and user friendly interface.
Increase your income and save your customers time by joining Store Commanders' 'Partner Program' now and get a unique 20% discount code, available in your Partner space!
MAKE MANAGEMENT SIMPLE. SAVE TIME.
Complete our survey to access our Partner Program:
Go further :
The range of applications developed by Store Commander extends PrestaShop features significantly, allowing you to focus on the interesting features rather than spending time on basic development.
Please note that the following add-ons are complementary to Store Commander's module.
1 - GRIDS EDITOR PRO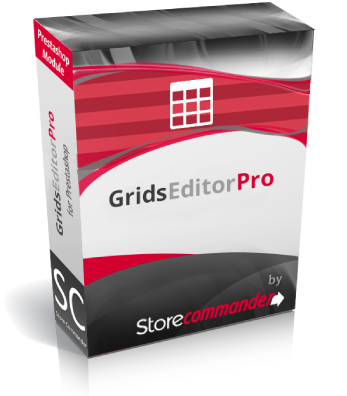 Targeted at experienced users:
Made for experienced users with expertise in PHP/MySQL/JavaScript, with Grid Editor Pro you can:
- Modify and create new views, grids and fields available in Store Commander's interface exactly the way you want
- Integrate additional fields that are not present in native PrestaShop
- Adapt the interface to match the customer's business
Here are a few examples of what you can do:
Customizing standard Prestashop fields (columns title and size, background color, alignment, sorting, filtering)
CSV import / export custom fields management such as: Organic label, ERP reference, booking date, composition, etc... The possibilities are endless.
Customizing your customers' Prestashop to their business is good, but allowing them to edit data in bulk is better!
2 - FIXMYPRESTASHOP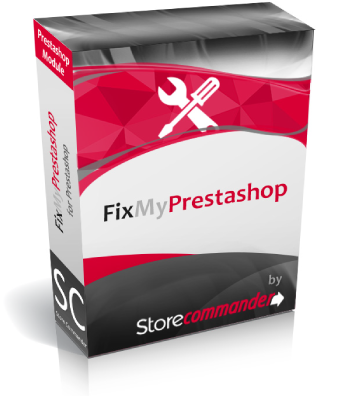 Targeted at experienced users:

- Save time by identifying numerous potential integrity issues within your database in seconds and fix them immediately FixMyPrestashop
- Resolve integrity issues easily
Amongst the various features we can find:
Missing product information in ps_product_lang
Ghost products in categories
And this is only a preview…
This module allows you to check and fix over 50 different issues occurring in various tables of your Prestashop database!