There's a translation tool integrated to your Sc interface, making it easy to setup translation projects for your products.
The tool is accessible from e-Services > Your projects


To create a new project, click on the icon

on the toolbar, and enter the name of your project, and select the type of projet in the drop down menu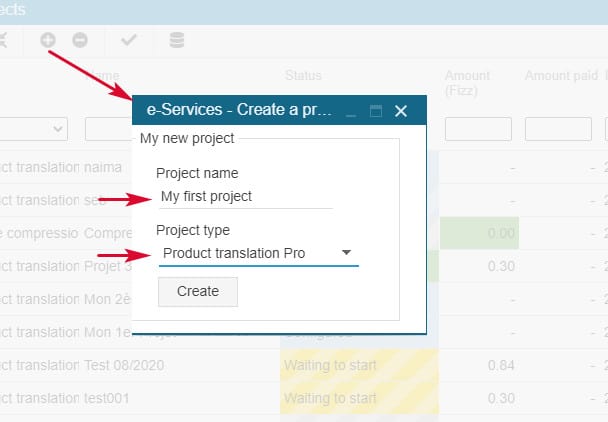 The prject is created and the corresponding red folder is now visible in your Sc interface, under your categories

You can now add products to it by a simple drag/drop - making sure the 'move' icon is enabled of course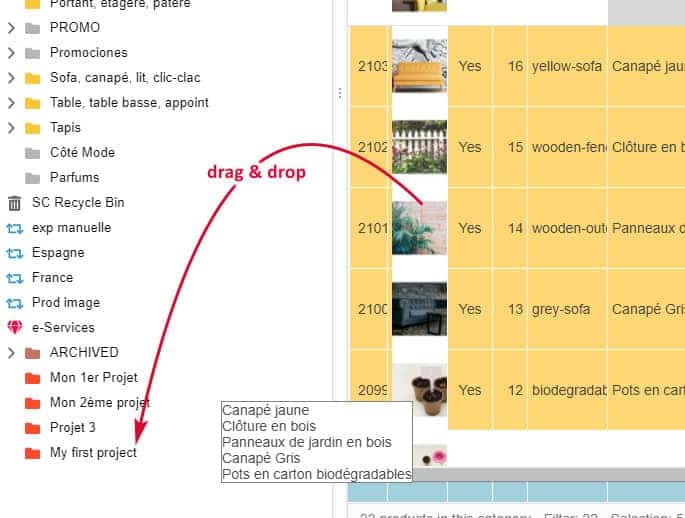 When all products have been added to your project folder, you'll also see them within the Translation tool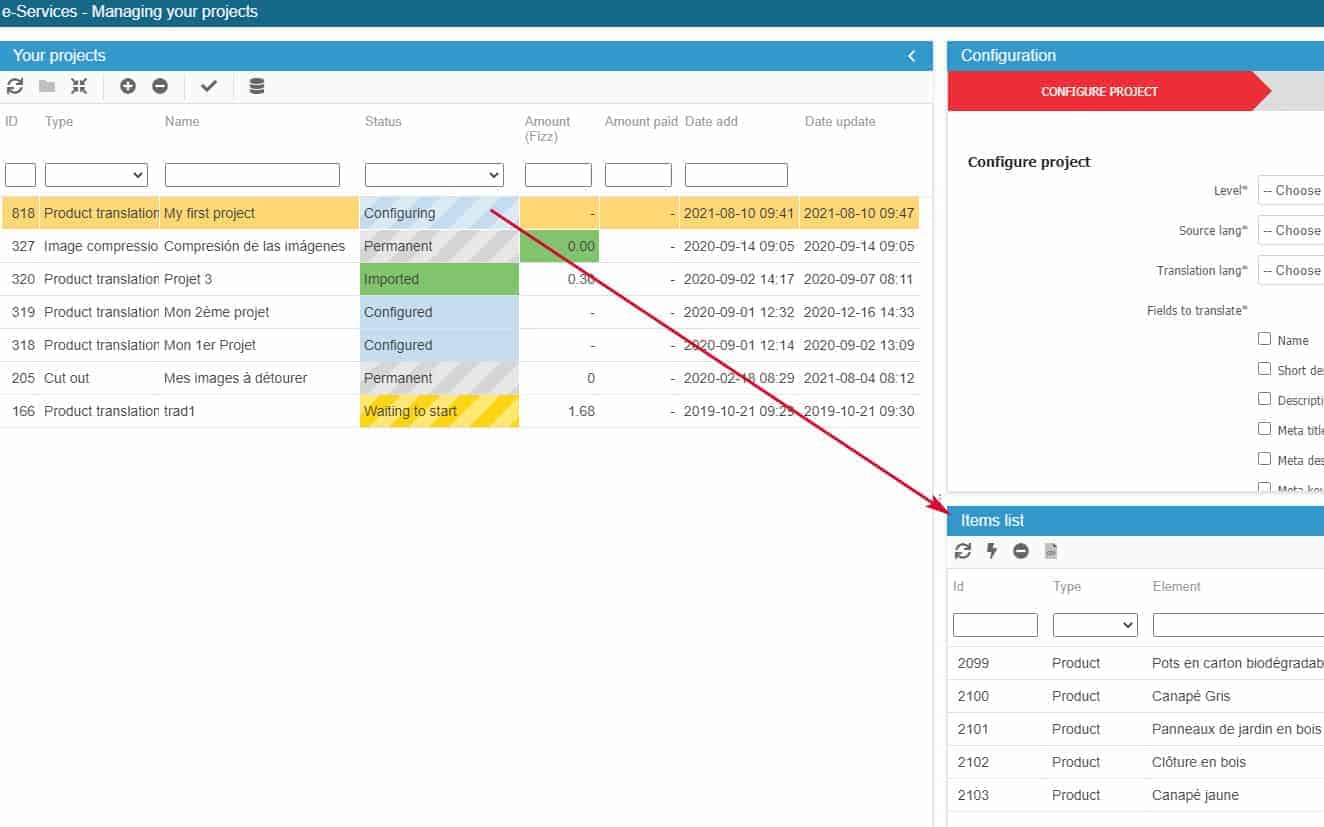 Now, you can configure the project in the top panel by selecting the available options, and hit the Save button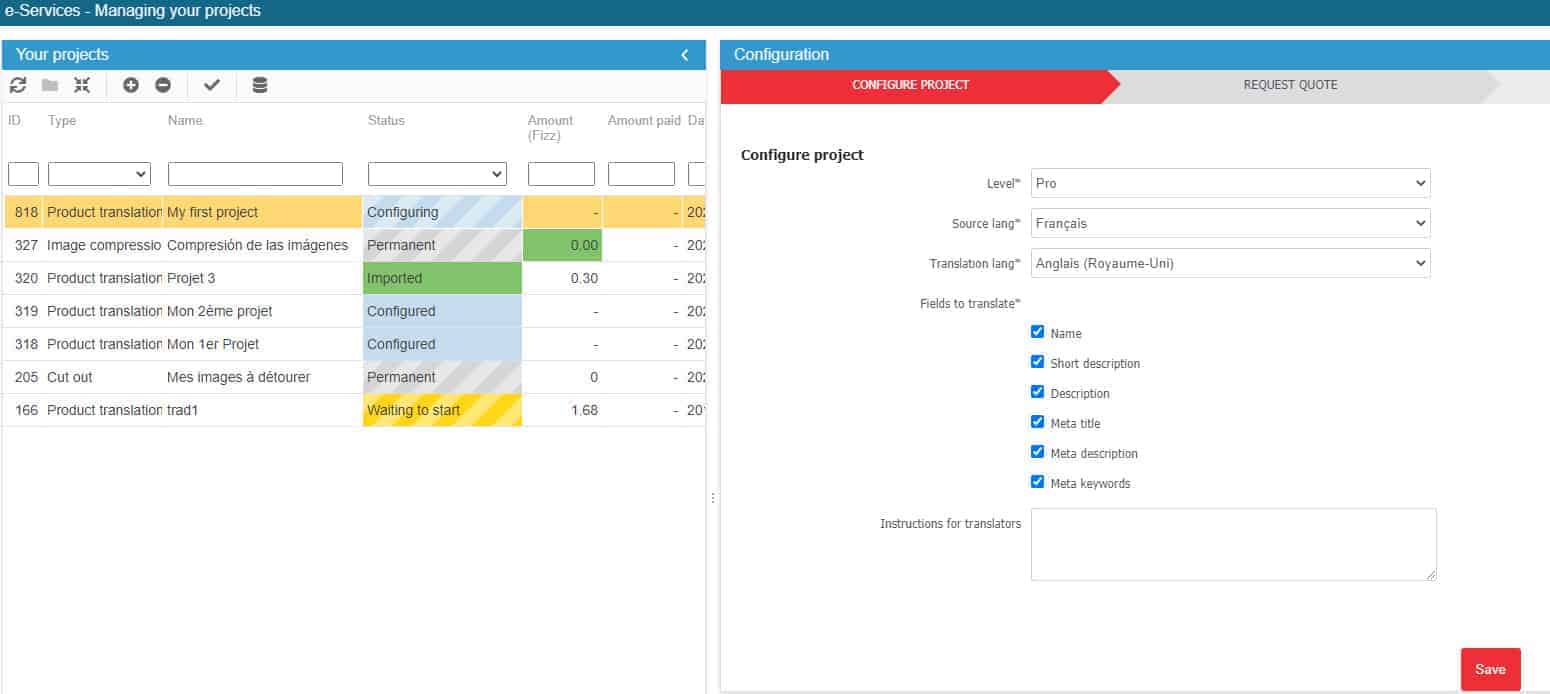 The next step is to get the price for that project by clicking on 'Ask for Price' - this is the 'quote' step, nothing will happen at this stage.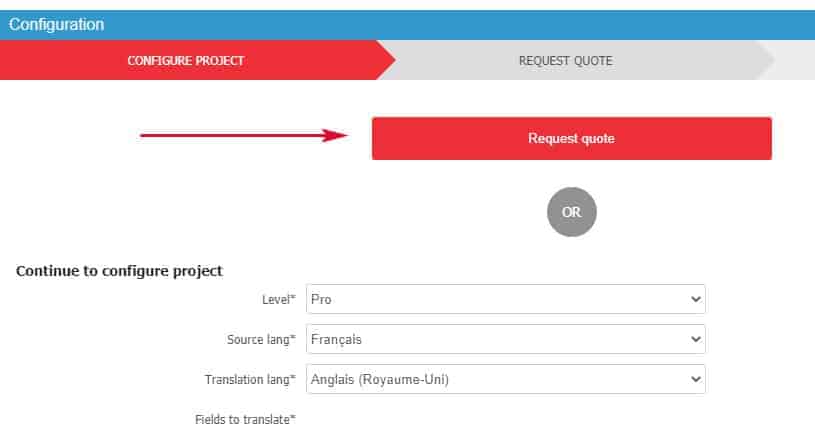 The price for your project is displayed at the top of the panel. If this is ok for you, then click 'Use my Fizz & Start the translation process'.
Otherwise, click 'OR' if you need to modify the options before requesting the price again.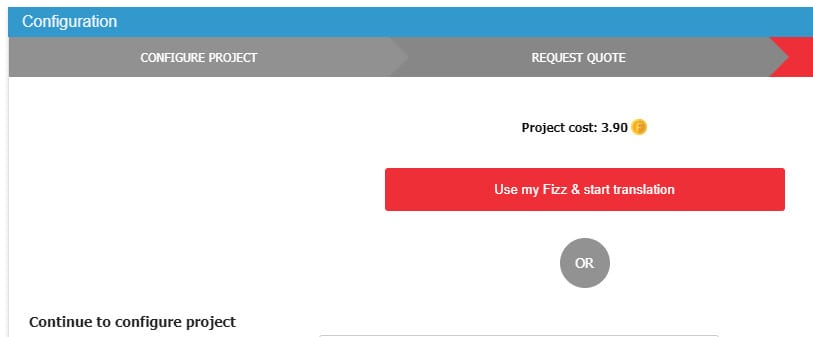 Please note that it's also possible to create a translation project from a selection of products directly in Sc interface.
Once you have selected the products, click the red ruby

> Translation Product Pro - Create a project with the selected products

Name your project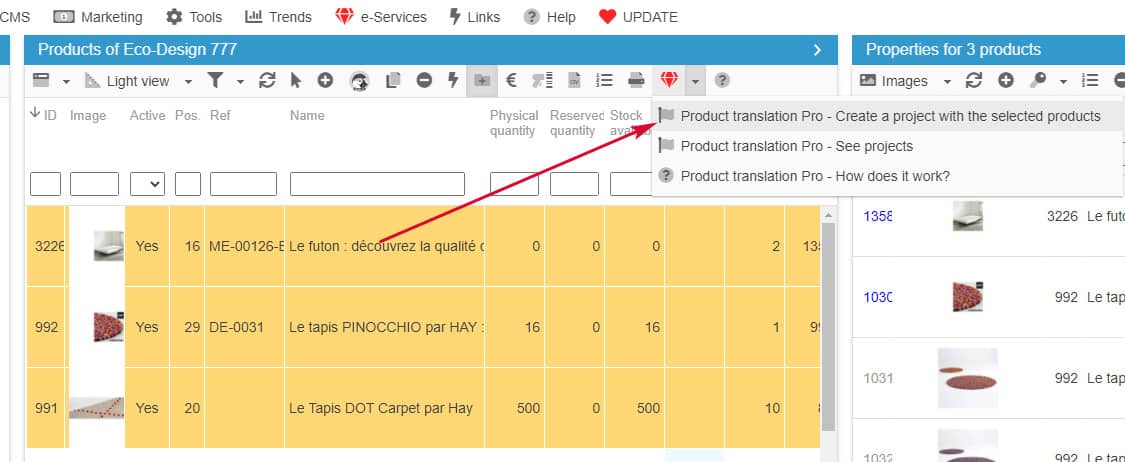 The Translation interface will then open up with the list of all your projects. Select yours to continue its configuration (above).
You can also add more products to that project by a drag/drop.
---