To add a new language to your shop, the first thing you need to do is to import a language pack in your PrestaShop backoffice. The pack will include various information, such as prices, curerency, interface text, taxes, etc.
The installation process is under the Localization menu (International in Ps 1.7 versions)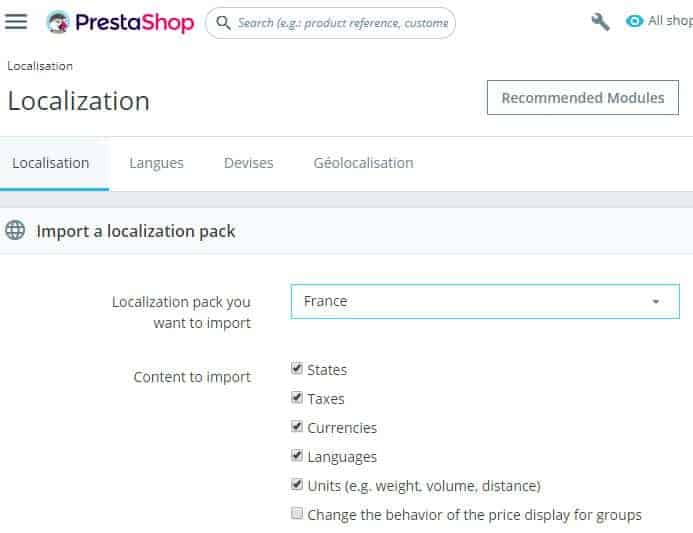 The new language will then be available in PrestaShop and also in Store Commander (you might need to refresh the page). There is no configuration required in Sc, the application will adapt itself to the changes.
In Sc, you can start translating product pages even if the new language is not yet active on your front office. This means that you can go live with the new language with all the translation done: better SEO and customer experience!
In Sc, you can switch language using the 'flag' icon on the toolbar of the central column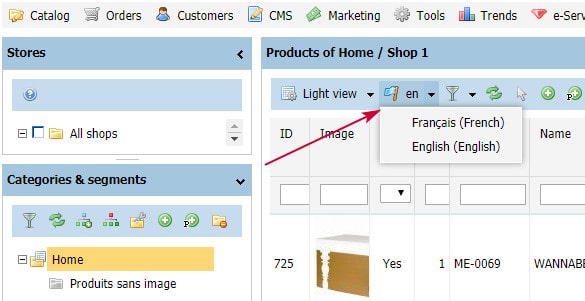 Also, in the Properties column, on the right handside, the Descriptions panel will show 2 panels: the first one in the current language ('flag' icon mentioned above), and the second further right in another language that you an select with the same 'flag' icon but on the toolbar of that second description panel.
You can then translate manually without having to switch the main language.


On the other hand, if you have hundreds or even thousand of products to get translated in one or more languages, you might want to delegate this task to our professional translation e-Service. Please contact us for more information on this service.
---