The segmentation manager allows you to display the list of elements contained in each smart folder selected in the 'Segments Management' panel.
If you wish to display elements contained in various segments within a single list, simply select smart folders in the using CTRL (on an orange background).
The elements of all selected segments will then be displayed in the 'Contents' panel.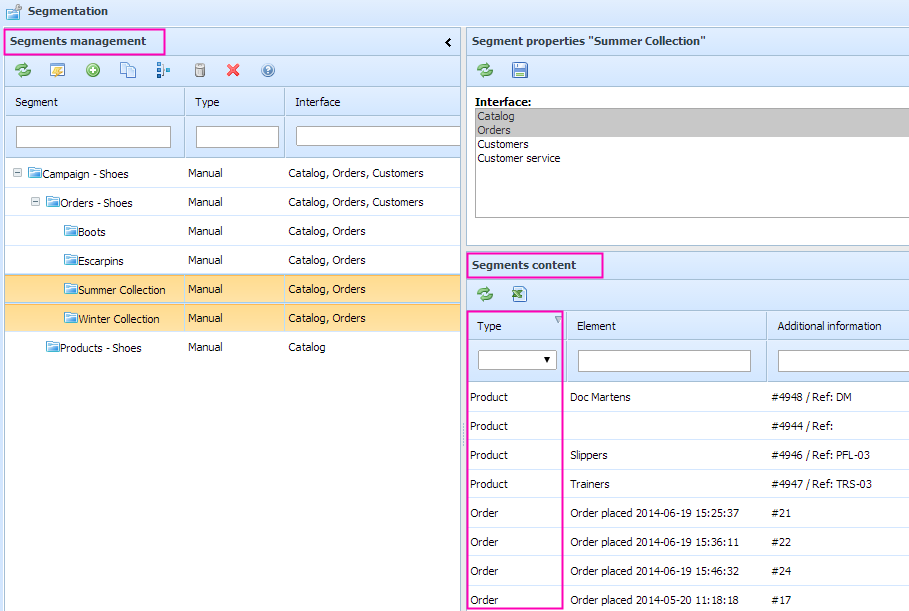 ********
Download our Segmentation Users Guide for more information.