The Segmentation Manager interface allows you to empty a segment in two different ways:

From the panel 'Segments Management'
Select the segment and click on the icon

on the toolbar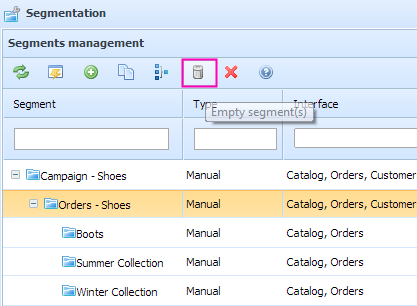 From the panel 'Content of segment'
Select all the elements displayed using the mass-selection icon

Then click on the delete icon

on the toolbar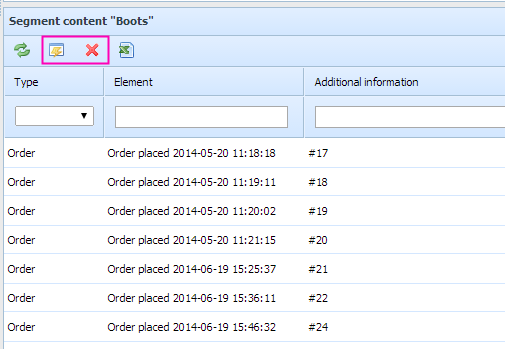 Please note that this action does not delete the products, clients or orders from your store. It ONLY deletes elements from the segment they were listed in.

********
Download our Segmentation Users Guide for more information.